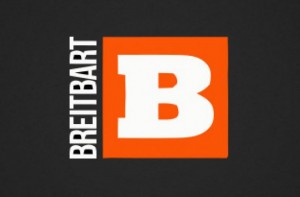 In a Tuesday piece, alt-right website Breitbart attacked a Washington Post columnist as a "Jewish… elitist," working with all her contacts to try to control the global media narrative.
On September 18, columnist Anne Applebaum wrote a piece denouncing the right-wing Polish government, which has gone to extraordinary lengths to push a conspiracy theory claiming the plane crash that killed many high-ranking government ministers in 2010 was orchestrated by Russia. Applebaum wrote the example of Poland could serve as a warning of what would happen if Donald Trump became president of the United States.
Breitbart did not care for that one bit. Applebaum, Breitbart's Matthew Tyrmand writes, is in cahoots with "George Soros, the UN, the EU, the IMF, the World Bank, the Davos crowd, the City of London and Wall Street, and the Obama/Clinton/Kerry U.S. interventionist foreign policy groupthinkers."
"Hell hath no fury like a Polish, Jewish, American elitist scorned," Tyrmand writes, accusing Applebaum of using her "global media contacts" to help "construct an anti-democratic global news narrative depicting the new democratically elected Law & Justice government as far right fascists and illiberal anti-democrats."
Tyrmand, who is himself Jewish, defended identifying Applebaum as Jewish on Twitter, despite it's lack of relevance to the piece.
Apparently to #AggrievedIndustrialComplex mentioning one's identity is racist if it's politically expedient at that moment.@BenCohenOpinion

— Matthew Tyrmand (@MatthewTyrmand) September 28, 2016
Those like @BenCohenOpinion & @anneapplebaum who lob charges of racism/anti-semitism every 20min hv ruined discourse & are real causes of it

— Matthew Tyrmand (@MatthewTyrmand) September 28, 2016
Breitbart has come under fire before for borderline (and not-so-borderline) anti-Semitism. When conservative Bill Kristol began speaking out against Trump, Breitbart labeled him a "renegade Jew" in one of its headlines. Likewise, when Jewish editor Ben Shapiro quit the site in protest of its Trump coverage, the piece was sure to note he was an Orthodox Jew and featured an image of his face with a yellow pointed star.
[Image via screengrab]
—
>>Follow Alex Griswold (@HashtagGriswold) on Twitter
Have a tip we should know? tips@mediaite.com