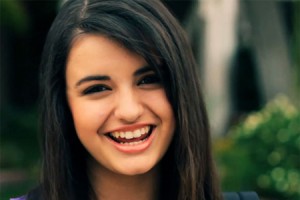 On Saturday, reports abounded of a Supermoon: a moment when the moon comes 14% closer to the Earth than average, which we're told occurs once every 18 years. People were quick to post photos of the rare occasion, though it should be noted that a telephoto lens can make the moon look huge at any time of year.
Chris Brown broke a window in a violent tantrum on Tuesday after being questioned about the 2009 assault of then-girlfriend Rhianna. Brown later tweeted: "I'm so over people bringing this past shit up!!! Yet we praise Charlie sheen and other celebs for their bullshit."
Chris, we praise Charlie Sheen not because he's assaulted women in the past, but because he's a tigerblooded warlock who doesn't have time to waste on the haters. Breaking a window is the opposite of that. By Wednesday, Brown's temper had cooled, offering an apology in this BET appearance.
Elizabeth Taylor passed away Wednesday at the age of 79. Ironically, the New York Times writer who penned Ms. Taylor's obituary himself died over six years ago. We took a look at the 100 best photos of the legendary beauty, counted her husbands, and poured over 26 facts you probably never knew about her.
The unstoppable Rebecca Black machine continues to captivate people the world-over. With over 40 million views, Friday has surpassed Lady Gaga's latest release Born This Way and shows no signs of slowing any time soon. Despite being famous as the song everybody loves to hate, Gaga recognizes Black' genius. Even Conan O'Brien has jumped on the Friday parody Blackwagon.
>>> NEXT: Victoria Jackson takes on Glee and more!
Have a tip we should know? tips@mediaite.com