UPDATE: Check Out The $31K Dining Set Ben Carson Was Forced to Return After Criticism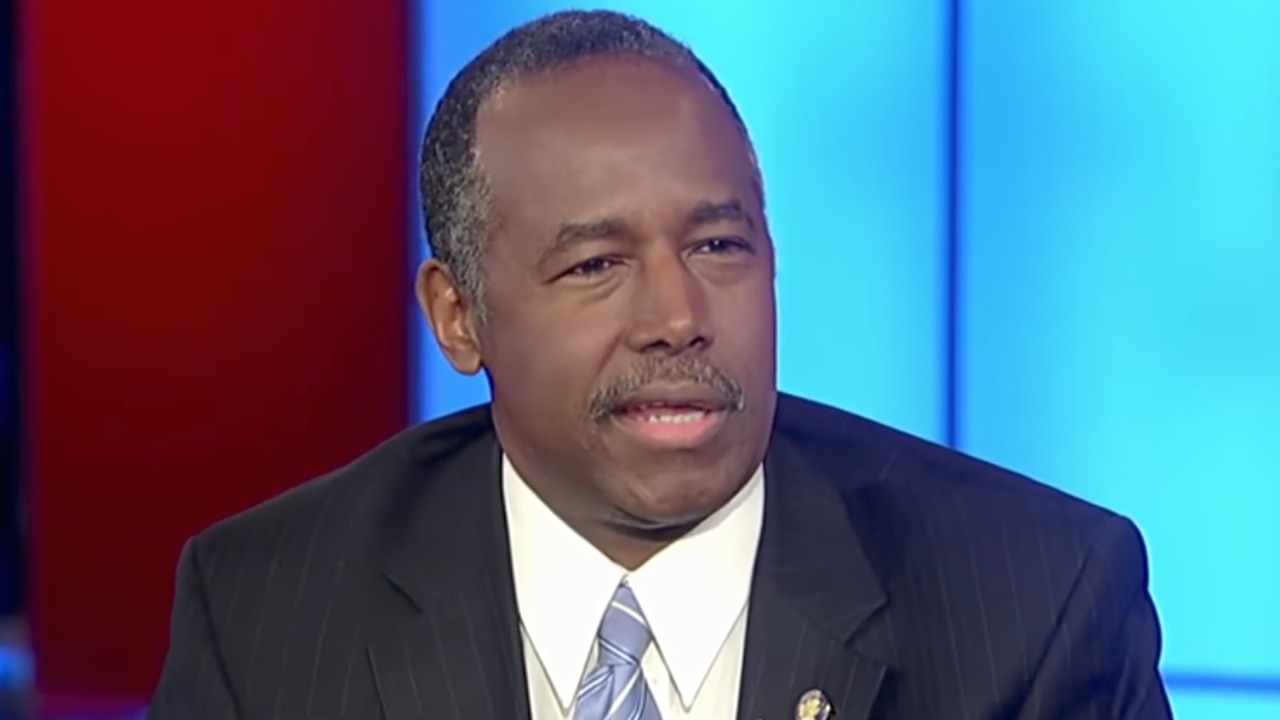 Pictures of the insanely expensive, mahogany furniture that had Department of Housing and Urban Development Secretary Ben Carson in hot water have emerged online, as CNN gave taxpayers the chance to see how well their $31,000 furnishes an office — just before he opted to return the décor.
The custom table and pedestals racked up $4,000, the sideboard cost $13,579, the breakfront was priced at roughly $7,000, and the 10 chairs put an over $10,000 dent in the department's wallet. All of the furniture, which can be seen below, was purchased for use in Carson's office space and was scheduled to arrive in May 2018 before his office decided to get a refund:
Ben Carson's HUD dropped 30 bands in taxpayer money on this furniture pic.twitter.com/6217OEWULy

— Caleb Ecarma (@calebecarma) March 1, 2018
When speaking to CNN, Evelyn Sebree — the owner of HUD's Maryland furniture store of choice, Sebree and Associates — described the buyers by saying they wanted a "really large table."
"They said they were looking for dining furniture for the secretary's office because a new secretary was coming in and the current furniture was old and it was raggedy," said Sebree — who continued by denying any personal connection to Carson. "I have never met them. Never ever ever."
As for Carson himself, the secretary's spokesperson claims he was not personally aware of the purchase, despite the personal tole his reputation has taken for HUD's questionably ethical purchases after the New York Times released a report on the costly décor.
"In general, the secretary does want to be as fiscally prudent as possible with the taxpayers' money," said Carson's press flack Raffi Williams.
However, Williams has since issued a follow-up statement, explaining the return of furniture: "At the request of the Secretary, the agency is working to rescind the order for the dining room set.:
Carson's department, of course, plays a critical role in alleviating poverty and allocating housing for low-income Americans. The retired neurosurgeon's most famous contribution to the department is perhaps the time he told the New York Times he didn't want housing for the poor to be too comfortable.
UPDATE: This post has been updated to note Carson opted to return the furniture — information only made available after Mediaite's initial publishing.
[images via screengrab]
Follow the author on Twitter (@calebecarma).
Have a tip we should know? tips@mediaite.com