Chuck Grassley Responds to Christine Ford: 'There is No Reason' to Delay Hearing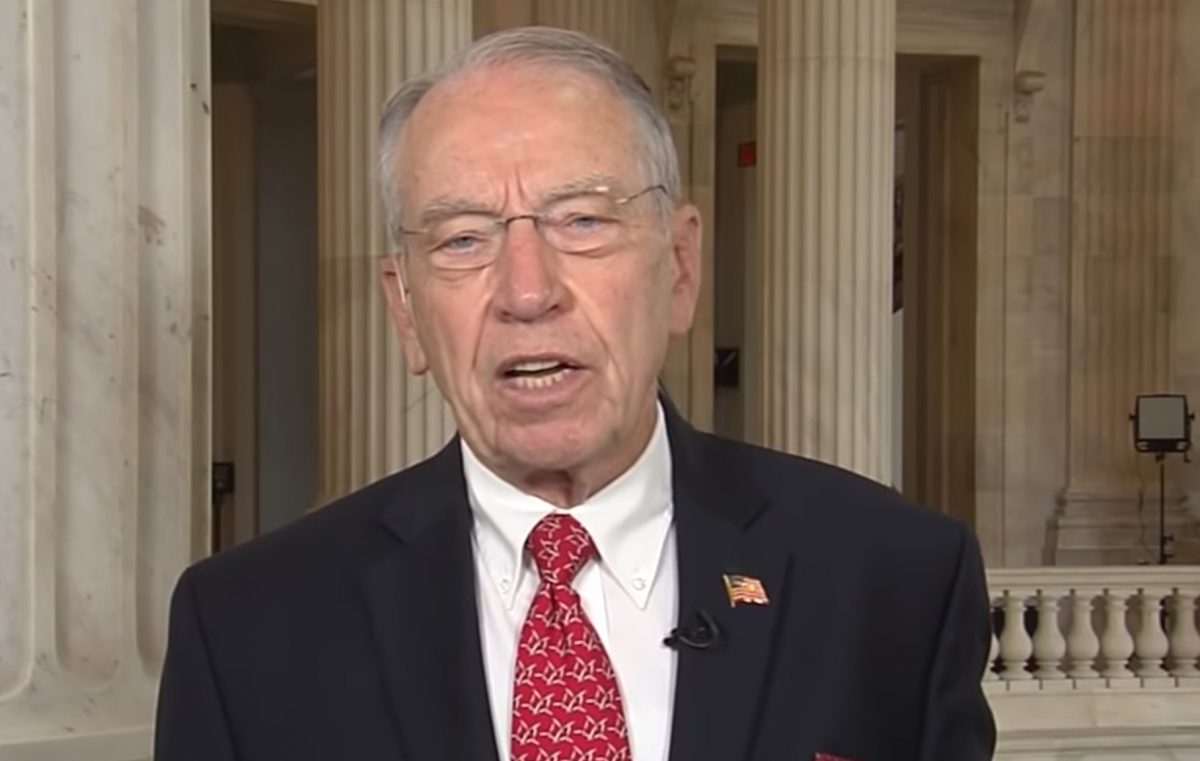 Senate Judiciary Chairman Chuck Grassley responded on Tuesday night to the letter from Christine Ford announcing that she would not testify to his committee before the FBI investigated her allegation against Brett Kavanaugh.
In a letter sent to Grassley on Tuesday, Ford's lawyers rejected an invitation to testify before the committee on Monday, arguing instead that "a full investigation by law enforcement officials will ensure that the crucial facts and witnesses in this matter are assessed in a non-partisan manner, and that the Committee is fully informed before conducting any hearing or making any decisions."
Lisa Banks, one of Ford's lawyers, told CNN that Ford was not prepared for a hearing on Monday, when the Judiciary Committee had invited her to testify along with Kavanaugh — the SCOTUS nominee she has accused of sexually assaulting her 36 years ago.
"She has been the target of vicious harassment and even death threats," Ford's lawyers wrote in their letter. "As a result of these kind of threats, her family was forced to relocate out of their home. Her email has been hacked, and she has been impersonated online."
In response to the letter, Grassley wrote that the invitation for a Monday hearing "still stands."
"Nothing the FBI or any other investigator does would have any bearing on what Dr. Ford tells the committee, so there is no reason for any further delay," he wrote.
Sen. Diane Feinstein, meanwhile, responded to the letter by backing Ford's request to delay the hearing:
Feinstein says hearing must be delayed given Ford attorney's calls for more FBI investigation. "We should honor Dr. Blasey Ford's wishes and delay this hearing. A proper investigation must be completed, witnesses interviewed, evidence reviewed and all sides spoken to"

— Burgess Everett (@burgessev) September 19, 2018
Read Grassley's full statement here:
Just in — @ChuckGrassley response to Ford lawyer's letter pic.twitter.com/IOT56cAe8U

— Seung Min Kim (@seungminkim) September 19, 2018
[image via screengrab]
Have a tip we should know? tips@mediaite.com
Aidan McLaughlin - Editor in Chief