Chuck Todd Says Trump WH Set to Get Really Crazy Amid 'Sleepy Eyed' Crack: 'You Ain't Seen Nothing Yet'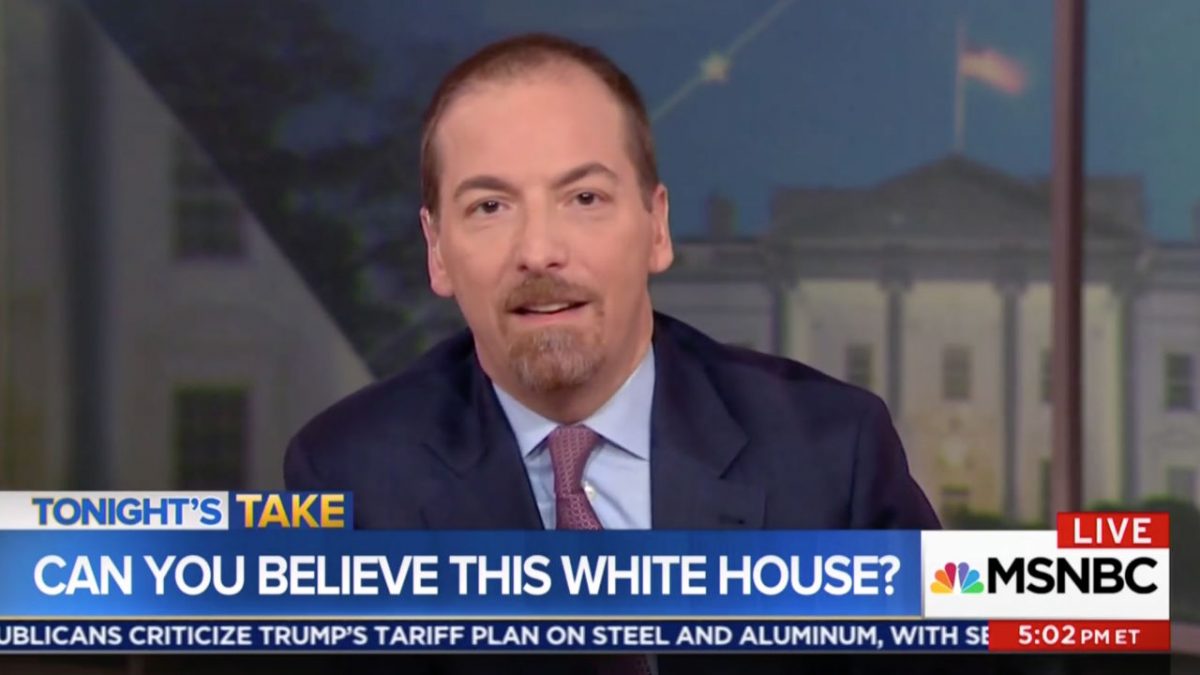 Rather than covering the story as he does weekly on Meet The Press, NBC's Chuck Todd became the story on Saturday — when President Donald Trump took aim at him during a rally in Pennsylvania.
"He's a sleeping son of a bitch, I'll tell you," Trump said of Todd.
Todd couldn't have known the "sleepy-eyed" insult was coming one day earlier — when he spoke to Politico's Susan Glasser for the Global Politico podcast in an interview posted Monday. But what he did suspect — in a prediction that turned out to be wholly prescient — was that things are about to get really wacky in Trump-world.
"He's getting more and more comfortable shooting from the hip and conducting his presidency by his gut," Todd said. "I think this last week, these last 10 days of him is the presidency he's dreamed of."
Todd added, "If you think the last 13 months have been tumultuous, you ain't seen nothing yet."
The Meet the Press host also told Politico that Trump used to call him up whine about Todd's coverage. Trump believed, according to Todd, the fact that he hosted The Apprentice on the same network meant that he was entitled to favorable treatment from Todd.
"For a long time, he used to call me up and be upset because I wasn't taking the idea of him running for president seriously in 2011," Todd said. "And we would have these half-hour conversations regularly and I would sit there and I remember one time with Savannah Guthrie and I, we, literally put him on mute, going, 'Does he have other things to do but call?'"
[image via screengrab]
——
Follow Joe DePaolo (@joe_depaolo) on Twitter
Have a tip we should know? tips@mediaite.com
Joe DePaolo - Senior Editor