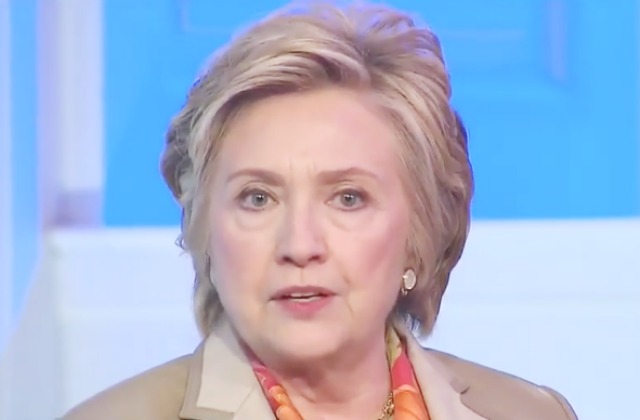 Hillary Clinton told NPR's Terry Gross in an interview today that she wouldn't rule out questioning the legitimacy of the 2016 election, if more comes out about Russian interference.
Gross asked Clinton during the interview, "As more and more information comes out about the depth of Russia's interference in the election, do you think, at some point, that it would be legitimate to challenge the legitimacy of the election?"
Clinton responded, "I don't know if there's any legal constitutional way to do that. I think you can raise questions."
As she continued, the former 2016 candidate said there's no doubt Russia "influenced the election" and said if she was President right now she would want to get to the bottom of this.
But Gross circled back to that big question:
I want to get back to the question, would you completely rule out questioning the legitimacy of this election if we learn that the Russian interference in the election is even deeper than we know now?

No. I would not. I would say —

You're not going to rule it out.

No, I wouldn't rule it out.
Gross went on to ask, "What would be the means to challenge it, if you thought it should be challenged?"
Clinton said, "Basically I don't believe there are. There are scholars, academics, who have arguments that it would be, but I don't think they're on strong ground. But people are making those arguments. I just don't think we have a mechanism."
You can read the whole thing here.
[image via screengrab]
— —
Follow Josh Feldman on Twitter: @feldmaniac
Have a tip we should know? [email protected]
Josh Feldman - Senior Editor