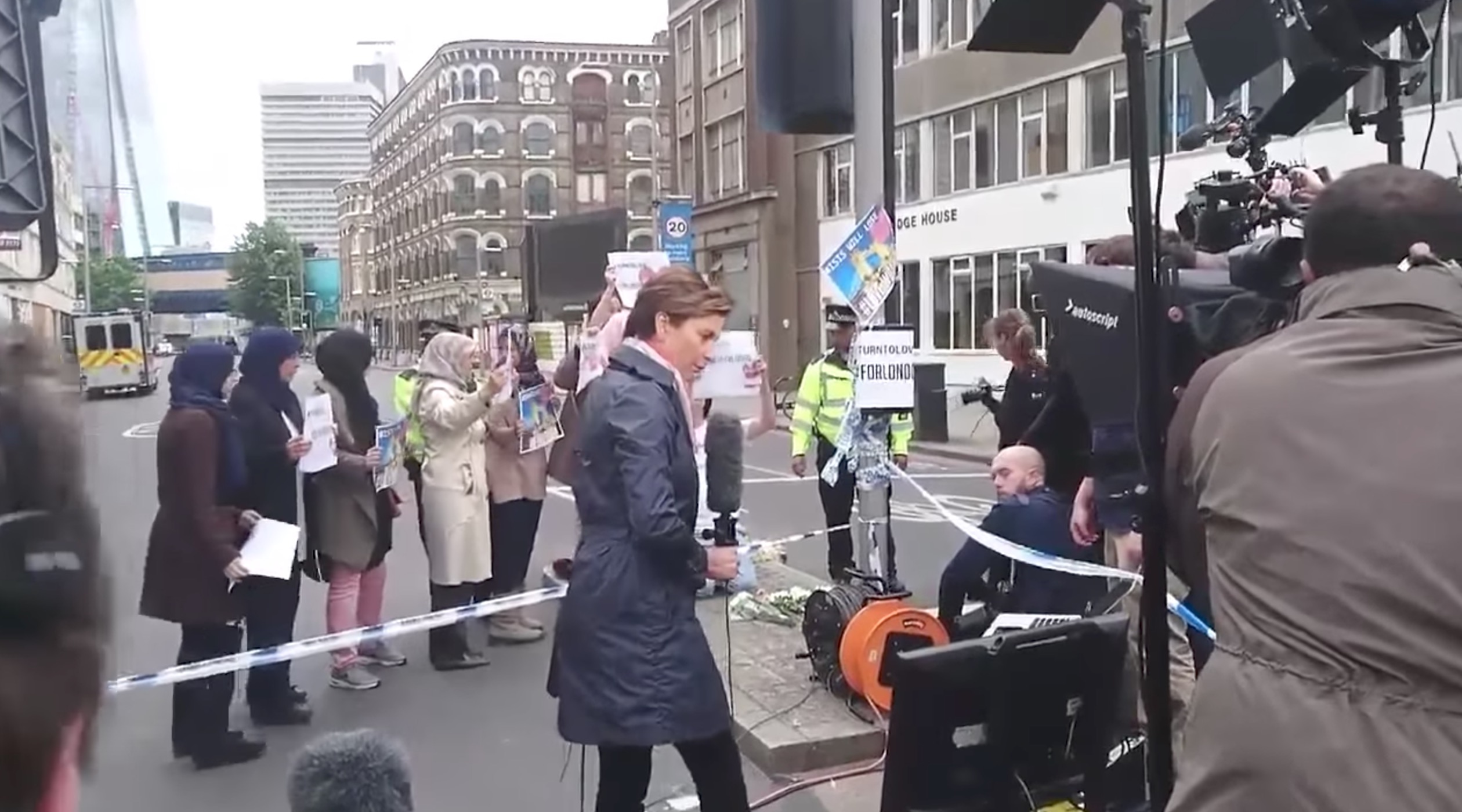 The CNN Communications Twitter account clapped back at Donald Trump Jr. over allegations he tweeted out that a CNNi news crew in London staged a fake protest after the weekend's terror attack.
After a video surfaced online showing behind the scenes footage of Becky Anderson, a CNN reporter, directing a group of self-described "Muslim Mothers" — who were out in support of the London police, and in protest of ISIS — to stand behind her camera.
The video was swiftly seized upon by the more conspiracy-minded leaders of the right-wing outrage brigade as evidence of CNN's corruption. Katie Hopkins, Mike Cernovich and Paul Joseph Watson all sent out tweets bashing CNN for apparently staging the "fake protest."
The network pushed back on the allegations, calling the story "nonsense," and pointing out that the "group of demonstrators that was at the police cordon was being allowed through by officers so they could show their signs to the gathered media. The CNN crew along with other media present simply filmed them doing so."
That did not stop President Donald Trump's son, Don Jr. (who has made something of a name for himself as the family conspiracy theorist) from running with it, linking to a Gateway Pundit story accusing CNN of manufacturing fake news:
Not at all surprising at this point. They create the narrative they want to push & sell it at all costs. #fakenews https://t.co/hv4Ke9dAZD

— Donald Trump Jr. (@DonaldJTrumpJr) June 5, 2017
The CNN Communications Twitter account — which has been flexing its muscles as a fact-checking arm of the network as of late — responded to Jr., accusing him of "misleading [his] followers." The tweet linked to a Mashable article rejecting the allegations that CNN staged the protest.
This is absolute nonsense. You are misleading your followers. CNN didn't stage a demonstration. Those are the facts. https://t.co/mWQFvw2fS1

— CNN Communications (@CNNPR) June 5, 2017
[image via screengrab]
—
Follow Aidan McLaughlin (@aidnmclaughlin) on Twitter
Have a tip we should know? tips@mediaite.com
Aidan McLaughlin - Editor in Chief