CNN's Jim Acosta Responds to Sarah Sanders' Statement on Suspending His Credentials: 'This Is a Lie'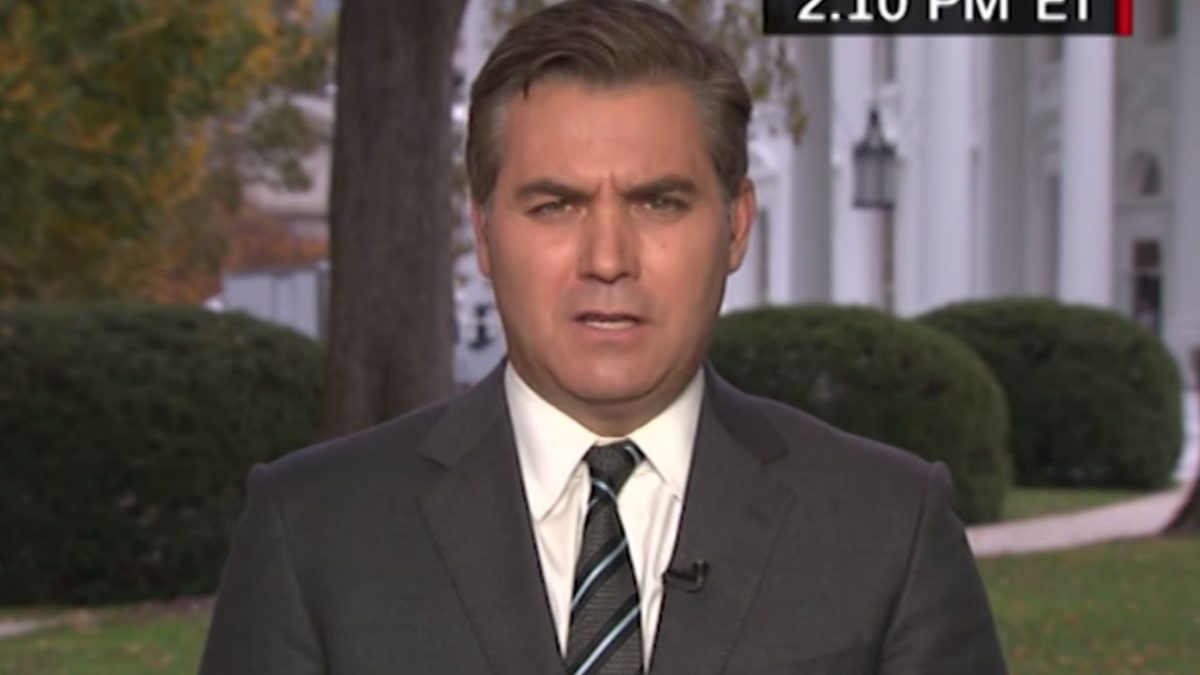 CNN's Jim Acosta saw his White House press credentials pulled tonight, and he is calling the stated reason by Press Secretary Sarah Sanders a lie.
Acosta first tweeted about being denied entrance to the White House and recorded video of Secret Service asking him for his credential:
I've just been denied entrance to the WH. Secret Service just informed me I cannot enter the WH grounds for my 8pm hit

— Jim Acosta (@Acosta) November 8, 2018
The US Secret Service just asked for my credential to enter the WH. As I told the officer, I don't blame him. I know he's just doing his job. (Sorry this video is not rightside up) pic.twitter.com/juQeuj3B9R

— Jim Acosta (@Acosta) November 8, 2018
The statement from Sanders accuses Acosta of "placing his hands on a young woman just trying to do her job as a White House intern," referencing the moment when said intern tried to take the mic from Acosta but Acosta held onto the mic.
President Trump believes in a free press and expects and welcomes tough questions of him and his Administration. We will, however, never tolerate a reporter placing his hands on a young woman just trying to do her job as a White House intern…

— Sarah Sanders (@PressSec) November 8, 2018
This conduct is absolutely unacceptable. It is also completely disrespectful to the reporter's colleagues not to allow them an opportunity to ask a question. President Trump has given the press more access than any President in history.

— Sarah Sanders (@PressSec) November 8, 2018
Acosta fired back on Twitter that Sanders is lying about what happened:
This is a lie. https://t.co/FastFfWych

— Jim Acosta (@Acosta) November 8, 2018
[image via screengrab]
Have a tip we should know? tips@mediaite.com
Josh Feldman - Senior Editor