College Professor Fired For Posting Online That Otto Warmbier 'Got What He Deserved'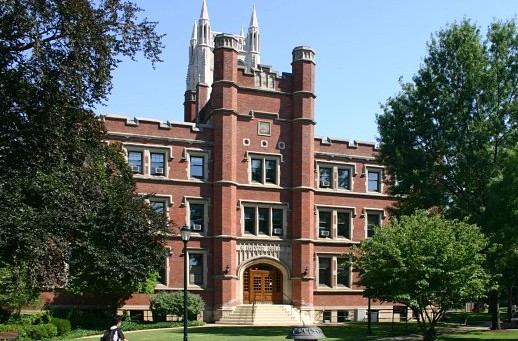 The University of Delaware fired a college professor for comments she made online about Otto Warmbier, the 22-year-old American student who recently passed away after being released from North Korea.
Katherine Dettwyler, an adjunct faculty member, posted her thoughts about Warmbier on her Facebook page as well as the comments section of this National Review article.
"Is it wrong of me to think that Otto Warmbier got exactly what he deserved?" she wrote in one post. "He went to North Korea, for f*ck's sake, and then acted like a spoiled, naive, arrogant, US college student who had never had to face the consequences of his actions."
In the National Review comments section, she went even further.
"Otto is typical of the mindset of a lot of the young, white, rich, clueless males who come into my classes," she began. "These are the same kids who cry about their grades, because they didn't think they'd really have to read and study the material to get a good grade. They simple deserve a good grade for being who they are. Or instead of crying, they bluster and threaten their female professors."
The 62-year-old anthropology professor went on to blame his parents for allowing their son to "think he could get away with whatever he wanted." She also compared his behavior of allegedly stealing a sign to campus rape, saying he reminded her of male students who "think nothing of raping drunk girls at frat parties and snorting cocaine, cheating on exams, and threatening professors with physical violence."
Her posts have since been deleted, but not before her employer saw them.
On Sunday, the University of Delaware issued a statement saying Katherine Dettwyler "will not be rehired to teach at the University in the future." This came after a statement they released Friday condemning her online posts, saying "We condemn any and all messages that endorse hatred and convey insensitivity towards a tragic event such as the one Otto Warmbier and his family suffered."
This comes as another college professor was also fired this week for her inflammatory comments she made on Tucker Carlson Tonight.
Have a tip we should know? tips@mediaite.com