Congressional Investigators Reportedly Found 'Written Evidence' FBI Found Criminality in Clinton Probe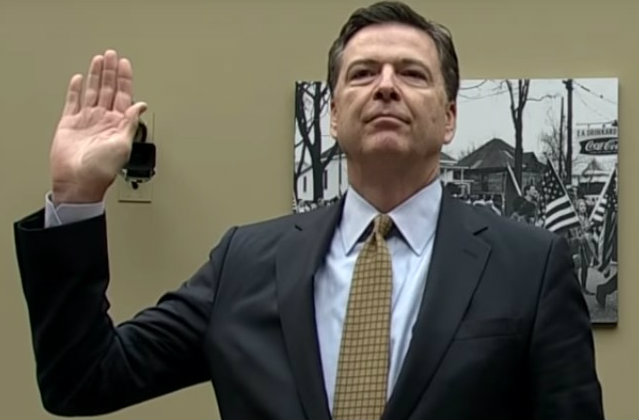 In a new bombshell report, congressional investigators have uncovered tangible evidence that proves that the FBI believed there was illegality surrounding the probe into Hillary Clinton's private server.
According to The Hill, Republicans on congressional committees conducting their own investigations have obtained highly-redacted documents from the FBI that show that the agency did suspect that laws were broken. Lawmakers say that in numerous passages, the FBI stated that the "sheer volume" of classified information that flowed to and from the former Secretary of State's unsecure private server was proof of criminality. There was also an admission of false statements by a key witness. The name of that witness was redacted, but congressional investigators say it was an employee from the computer firm that maintained Clinton's server after she left the State Department in 2013.
Investigators confirmed to The Hill that the FBI drafted its exoneration of Clinton "while evidence responsive to subpoenas was still outstanding" and before over a dozen of key witnesses were interviewed by the agency. Then-FBI Director James Comey officially closed the investigation in July 2016, which he then reopened briefly just days before the presidential election.
There were other confirmed "irregularities" regarding the FBI's handling of the Clinton probe.
Per The Hill:
Lawmakers on the House Judiciary Committee who attended a Dec. 21 closed-door briefing by FBI Deputy Director Andrew McCabe say the bureau official confirmed that the investigation and charging decisions were controlled by a small group in Washington headquarters rather the normal process of allowing field offices to investigate possible criminality in their localities. The Clinton email server in question was based in New York.

In normal FBI cases, field offices where crimes are believed to be committed investigate the evidence and then recommend to bureau hierarchy whether to pursue charges with prosecutors. In this case, the bureau hierarchy controlled both the investigation and the charging decision from Washington, a scenario known in FBI parlance as a "special," the lawmakers said.
[image via screengrab]
Have a tip we should know? tips@mediaite.com