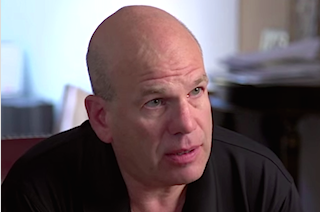 Earlier this week, The Wire creator David Simon issued a short statement on his personal blog calling for an end to the violence in Baltimore. Now, the former Baltimore Sun reporter has expanded on those initial thoughts in an in-depth interview with former New York Times executive editor Bill Keller for The Marshall Project.
Simon helped break down the circumstances that helped lead to the explosion of outrage we are seeing in Baltimore this week, much of it dating back to potential Democratic presidential candidate Martin O'Malley's actions as mayor before he was elected governor of Maryland, turning the police force into an "army of occupation." He credited the "digital revolution" for creating the catalyst that has led to this current uprising. "The smartphone with its small, digital camera, is a revolution in civil liberties," Simon said.
But if was Simon's commentary on "how this ends" that was the most forceful. "We end the drug war. I know I sound like a broken record, but we end the fucking drug war," Simon told Keller. "The drug war gives everybody permission to do anything. It gives cops permission to stop anybody, to go in anyone's pockets, to manufacture any lie when they get to district court."
Simon explained what ending the drug war would look like for him:
"Medicalize the problem, decriminalize — I don't need drugs to be declared legal, but if a Baltimore State's Attorney told all his assistant state's attorneys today, from this moment on, we are not signing overtime slips for court pay for possession, for simple loitering in a drug-free zone, for loitering, for failure to obey, we're not signing slips for that: Nobody gets paid for that bullshit, go out and do real police work. If that were to happen, then all at once, the standards for what constitutes a worthy arrest in Baltimore would significantly improve. Take away the actual incentive to do bad or useless police work, which is what the drug war has become."
Read the full interview at themarshallproject.org.
Photo via screengrab]
— —
>> Follow Matt Wilstein (@TheMattWilstein) on Twitter
Have a tip we should know? tips@mediaite.com