DNC Releases Statement on Fusion GPS Report: 'New Leadership Was Not Involved'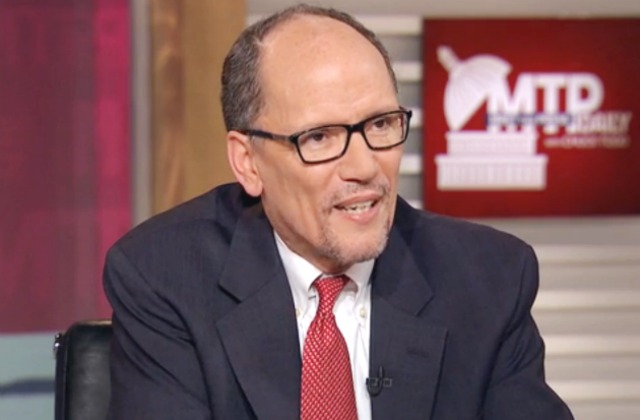 A new report from The Washington Post revealed that the DNC and the Clinton campaign paid for research for the Trump dossier during the 2016 election, something they denied when the dossier surfaced in the public eye.
DNC Communications Director Xochitl Hinojosa released a statement:
NEW: @DNC on @washingtonpost : "new leadership of DNC were not involved in decision-making regarding #FusionGPS" what about old? #dossier pic.twitter.com/gHftnFHF0x

— Brooke Singman (@brookefoxnews) October 25, 2017
"Tom Perez and the new leadership of the DNC were not involved in the decision-making regarding Fusion GPS, nor were they aware that Perkins Coie was working with the organization," she stated.
Such a response may spark questions about former DNC chairwoman Debbie Wasserman Schultz and whether she had involvement in the research behind the Trump dossier.
Hinojosa then deflected the focus back to President Trump and his campaign.
"But let's be clear, there is a serious federal investigation into the Trump campaign's ties to Russia," she continued, "and the American public deserves to know what happened."
Have a tip we should know? tips@mediaite.com