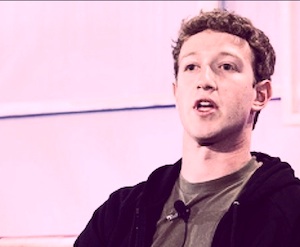 On Monday, Facebook CEO Mark Zuckerberg announced via his Timeline that the social networking giant had purchased the photo-sharing app Instagram. "For years, we've focused on building the best experience for sharing photos with your friends and family," Zuckerberg explained. "Now, we'll be able to work even more closely with the Instagram team to also offer the best experiences for sharing beautiful mobile photos with people based on your interests."
Instagram is renown for letting users be able to nostalgia-ize their photographs into sepia-toned, Polaroid-esque shots.
Zuckerberg explained further why this acquisition would be important for his company:
We think the fact that Instagram is connected to other services beyond Facebook is an important part of the experience. We plan on keeping features like the ability to post to other social networks, the ability to not share your Instagrams on Facebook if you want, and the ability to have followers and follow people separately from your friends on Facebook.

These and many other features are important parts of the Instagram experience and we understand that. We will try to learn from Instagram's experience to build similar features into our other products. At the same time, we will try to help Instagram continue to grow by using Facebook's strong engineering team and infrastructure.

This is an important milestone for Facebook because it's the first time we've ever acquired a product and company with so many users. We don't plan on doing many more of these, if any at all. But providing the best photo sharing experience is one reason why so many people love Facebook and we knew it would be worth bringing these two companies together.

We're looking forward to working with the Instagram team and to all of the great new experiences we're going to be able to build together.
Urban Dictionary describes the service as "every hipster's favorite way to make it look like they take really classy pictures when really they are still using their phones. Yeah, you might look really cute/old school/vintage/retro, but it's still a cell phone picture."
(h/t Mashable)
Have a tip we should know? tips@mediaite.com