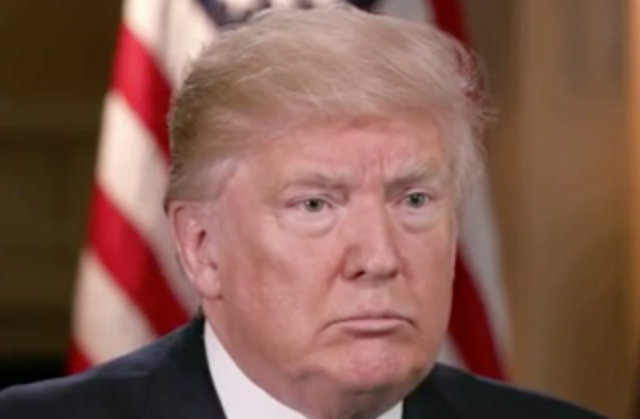 So-called "guerrilla journalist" and "muckraker" James O'Keefe found himself in, uh, a bit of raked muck earlier today when The Washington Post alleged that he may be involved with a woman who made false claims about Roy Moore in order to make the paper look bad.
The Post, you might remember, was the first publication to bring forward female accusers who alleged that Moore had sexually assaulted them while they were teenagers. It wasn't long before rumors began swirling that reporters from the newspaper were offering money to anyone who would place accusations against the Alabama Senate candidate. This actually became a legitimate conspiracy theory in certain far-right circles, despite being obvious hogwash.
This rumor circled back to a woman, Jaime T. Phillips, who approached The Post with her story, which was thoroughly debunked. Phillips was later seen entering the New York City offices of Project Veritas, an organization run by O'Keefe which trades in embarrassing videos that pretend to be speaking truth to power. In other words, the whole thing could have been a scam organized by Project Veritas in order to help Roy Moore's candidacy.
You'll never guess who once donated a boatload of money to the very same organization. President Donald Trump.
The Trump Foundation unloaded a cool $10K to Project Veritas in May 2015, just one month before announcing his candidacy, according to a 2016 report by ThinkProgress. Trump often referenced O'Keefe's videos in public, including several times during national debates. Many of O'Keefe's videos were disseminated by Breitbart, which was headed up by Steve Bannon, later to become Chief Strategist for Trump's White House.
The Washington Post asked if O'Keefe and his organization had any formal connections to Trump or his staff. He demurred, according to the paper.
"He also did not respond when asked if he was working with Moore, former White House adviser and Moore supporter Stephen K. Bannon, or Republican strategists," they wrote.
Incidentally, O'Keefe is also the guy behind those hidden camera ACORN videos, which plagued the 2008 election.
[image via screenshot]
—
Follow Lawrence Bonk (@sidescrollers) on Twitter
Have a tip we should know? tips@mediaite.com