Former McCain Campaign Aides Nicolle Wallace, Steve Schmidt Reportedly Not Invited to His Funeral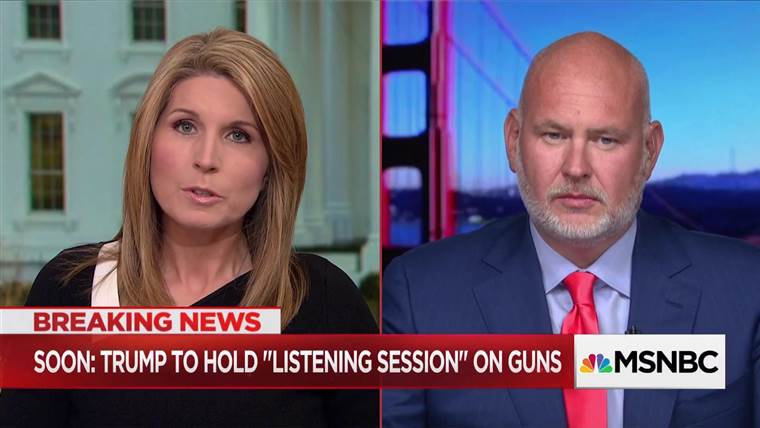 It appears that the snub list of Sen. John McCain's funeral is longer than President Donald Trump and former Alaska Governor Sarah Palin.
According to a report from Politico, three of McCain's top staffers of his 2008 campaign were not invited to attend any of the services that are being held in his honor this week. They include his former campaign manager Steve Schmidt, senior adviser Nicolle Wallace, and strategist John Weaver.
Per Politico:
It's not clear whether McCain ordered the snubbing of formerly high-ranking aides before his death. The McCain family has carefully organized all of the funeral proceedings, which begin Thursday in Arizona and conclude Saturday at the National Cathedral. Invitations were extended on Monday with RSVPs from invitees requested by Tuesday, according to one of the people familiar with the proceedings.
As Politico reported, Schmidt and Wallace were vocally critical of McCain's decision to choose Palin as his running mate, noting Schmidt had a role in the selection process. This caused deep-seated resentment between the Arizona Republican and his top campaign staffers.
"That cathedral will be filled with people who stabbed McCain in the front. Schmidt and Nicolle and Weaver stabbed him in the back and you can't find a single McCain loyalist who will say different or feels different," said a person with knowledge of the guest list and funeral arrangements.
One former aide actually defended the inclusion of Palin to McCain's funeral.
"If she's good enough to be VP, she's good enough to be at the funeral," the staffer said.
Wallace is now a cable news host on MSNBC. Schmidt was a prominent Never Trumper during the 2016 election and recently renounced his affiliation to the Republican Party. Weaver was hired as the strategist for Ohio Governor John Kasich's 2016 campaign.
[image via screengrab]
Have a tip we should know? tips@mediaite.com