Former Trump Bodyguard: Trump Turned Down Russian Official Who Offered to Send Women to Hotel Room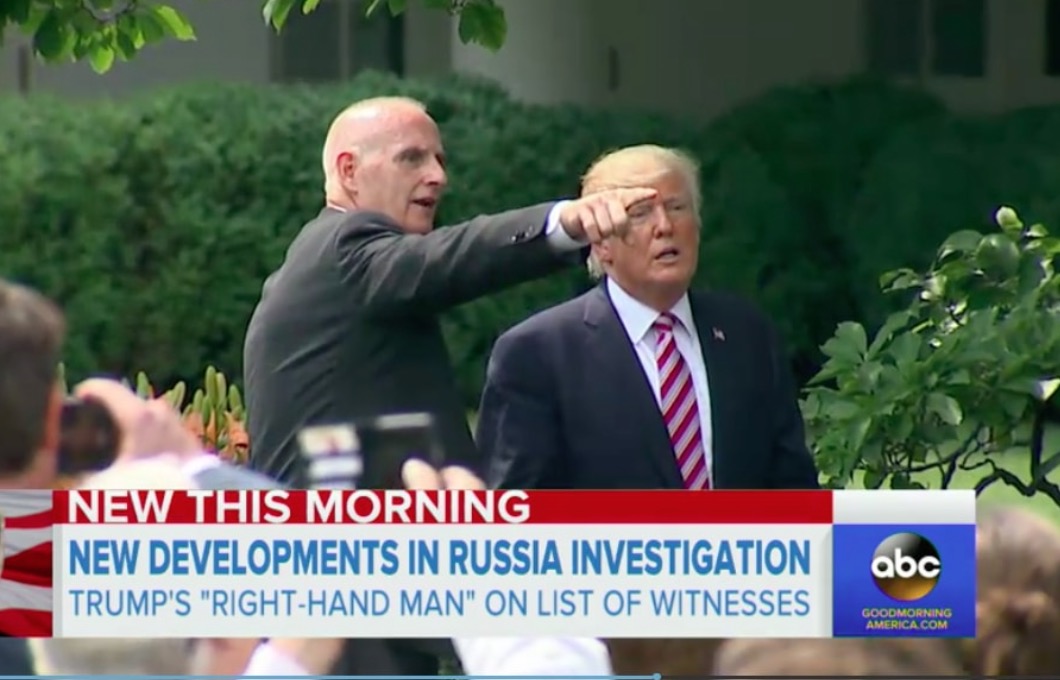 President Trump's ex-bodyguard Keith Schiller testified before the House Intelligence Committee this week, and he said his old boss declined an offer from a Russian who offered to "send five women" to his Moscow hotel room back in 2013.
Three sources spoke to NBC News about what Schiller recalled about the aftermath of a meeting Trump held years ago when he was in Russia to set up the 2013 Miss Universe Pageant. This came about while Schiller was answering questions on the more salacious claims from Fusion GPS' unverified dossier on the president.
Schiller said he took the offer as a joke and told the meeting participant who made the offer "We don't do that type of stuff." NBC noted that when Schiller was first asked about the story, his first reaction was "Oh my God, that's bullsh*t."
Schiller insisted that he and Trump laughed about the offer as they left, and that he guarded the mogul's hotel room for the rest of the day before going to bed. Schiller faced further questions about Trump's Moscow trip, and at one point, his lawyer Stuart Sears complained that the committee was allowing misleading portions of his client's testimony to leak out.
"We are appalled by the leaks that are coming from partisan insiders from the House Intelligence Committee," Sears said. "It is outrageous that the very Committee that is conducting an investigation into leaks — purportedly in the public interest — is itself leaking information and defaming cooperative witnesses like Mr. Schiller."
[Image via screengrab]
— —
>> Follow Ken Meyer (@KenMeyer91) on Twitter
Have a tip we should know? tips@mediaite.com