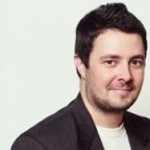 The days of blogger payola are over, if the Federal Trade Commission has anything to say about it. The Federal Trade Commission slapped down a new set of rules today that require full disclosure by bloggers when they receive freebies or payments from companies for reviewing their products. The rules take effect Dec. 1, and those out of compliance could be fined up to $11,000 per violation. Ouch.
Sarah Lacy, tech journalist, author and columnist for Tech Crunch took a hard line stand in regards to compensation for reviews where she is concerned:
"let me address this publicly, to save the time of future Izea employees cutting and pasting the email and sending it to me again: There is no time during my life on planet earth or beyond that I will *ever* consider accepting payment for coverage. There is no circumstance or situation where I will respect a journalist who does, especially if the details of that conflict aren't clearly disclosed. P.E.R.I.O.D."
Lacy is a friend of "lifecaster" Julia Allison, whom MediaBistro and Gawker called out for not disclosing her relationship with Izea when she began promoting one of their clients. Izea CEO Ted Murphy called it "an honest mistake."
It's unclear if she had Ms. Allison in mind when she made her statement or not.
The FTC apparently doesn't think that the marketplace alone can properly regulate itself, as part of the actual text of the FTC guide reads:
The extent that consumers' willingness to trust social media depends on the ability of those media to retain their credibility as reliable sources of information, application of the general principles embodied in the Guides presumably would have a beneficial, not detrimental, effect. And although industry self-regulation certainly can play an important role in protecting consumers as these new forms of marketing continue to evolve and new ones are developed, self-regulation works best when it is backed up by a strong law enforcement presence.
It will be interesting to see how the FTC manages to keep an eye on such a vast network of bloggers who could potentially fall under this law. It is likely they will look to target the most flagrant offenders in order to make an example of them, and to ensure consumers aren't being deceptively marketed to.
Upshot: When in doubt, disclose.
Have a tip we should know? tips@mediaite.com