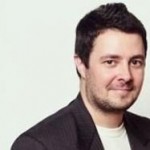 Like it or not, sponsored content is a common practice all over the web.  Daily Telegraph, Gawker Media, Mediaite, The New York Times, LA Times, and National Geographic have all incorporated sponsored content amongst their editorial in some fashion. The practice is not native to online content and dates all the way back to the 1600s when the Japanese called them "Hikifuda" or drawing cards.
The American Society of Magazine Editors, an industry trade group for editors of magazines published in the United States, has created a set of guidelines for the digital format to make sure the difference between editorial and advertising is clear to readers. The Best Practices for Digital Media section reads as follows:
All online pages should clearly distinguish between editorial and advertising or sponsored content. If any content comes from a source other than the editors, it should be clearly labeled. A magazine's name or logo should not be used in a way that suggests editorial endorsement of an advertiser. The site's sponsorship policies should be clearly noted, either in text accompanying the article or on a disclosure page, to clarify that the sponsor had no input regarding the content.

Special advertising or "advertorial" features should be labeled as such.
Mediaite's sponsored content meets these guidelines, as does the sponsored post campaign that Gawker runs among their editorial, although in the past Gawker's sponsored posts were less obvious and more frequent. Others, for example a campaign for Sony run by National Geographic, seem to blur the lines. The word "advertisement" doesn't appear before the ad, instead it reads "Feature by Sony." The New York Times and CBS Marketwatch rejected the ad because it didn't meet their guidelines.
On TV, MSNBC's Morning Joe is now "brewed by Starbucks" – their official new sponosor, logo and everything, since June 1, 2009. The New York Times called it "the closest integration between an advertiser and a national news program in recent memory." The day it launched, they hosted Starbucks CEO Howard Schultz to discuss the partnership (complete with cooing over how delicious their drinks were). The segment was presented as an editorial segment and is not separately labeled as sponsored content on the MSNBC site.
Gawker stepped over the line completely with their Bloodcopy campaign, where they were not only guilty of blurring the line between advertisements and editorial but of nearly erasing the line altogether.
HBO partnered with Gawker for a campaign to promote the second season of vampire series True Blood that went beyond Gawker's  normal skinning. (Gawker uses 'skinning' to integrate the brand of their advertiser into their overall site design, including banner, menu and sidebar images.) In this case, a PR company represnting HBO created a blog named Bloodcopy, written from the perspective of a vampire seeking vampire rights, and sent out an announcement to Gawker's press list announcing that it had been acquired by Gawker Media. On Bloodcopy, a post went up announcing the same thing ("GAWKER BOUND," which also briefly went up on Gawker).  There was no disclosure that this was an ad deal; there wasn't even disclosure that Bloodcopy was about True Blood. Many people were confused.
It was convincing enough that Nicholas Carlson of The Business Insider originally posted an article 'breaking' the news that Bloodcopy was a legitimate new Gawker property. Carlson was an associate editor at Gawker Media's Valleywag blog from mid-2007 through the fall of 2008. Carlson describes how he was duped by the campaign:
There were no disclosures on Bloodcopy.com that explained that Bloodcopy.com was actually a promotional vehicle for True Blood owned and operated by CampfireNYC, the marketing firm hired by HBO to market True Blood (the email came from them as well). There were no disclosures that the site also will not be "officially under the Gawker umbrella."
Nick Denton, meanwhile, had originally gone on the offensive, scolding Carlson on Twitter for "promoting viral marketing for HBO." As the story unwound, Mediaite Editor-at-Large Rachel Sklar distilled it thusly on Twitter : "The news is that Gawker Ad leveraged (+ undermined the credibility of) Gawker Editorial to promote an ad campaign." Nick Denton retweeted that, in what was viewed as a mea culpa. Gawker managing editor Gabriel Snyder ran his own mea culpa, apologizing for the lack of a "bright line between the ads and edit."  In the meantime, the original Bloodcopy post, briefly deleted,  went back up; it was also reinstated on Gawker, forcing Snyder to update his post. And, as the now-obviously-an-ad-campaign progressed, the Gawker Bloodcopy posts began showed up among Gawker editorial posts with a specific ADVERTISEMENT tag, and it shared space along with all the Gawker media properties at the bottom of the site.
The entire controversy made Bloodcopy one of the most successful ad campaigns Gawker ever ran.
This blending of content and advertorial is here to stay, as online ad departments try to find creative ways to get their sponsor's message across to readers. However, publishers needs to be careful not to lose the trust and respect of their audience by clearly marking advertisements as such. Gawker vice president of sales and marketing Chris Batty told Nieman Journalism Lab that Gawker felt comfortable bending the rules of disclosure and that future ad revenue at Gawker will center around sponsored content.
"With vampires, we thought we could be a little looser with the disclosure and create some disbelief. If we're around in three or four years, the majority of our advertising revenue will be in sponsored posts like this."
Gawker founder Nick Denton famously said that "We may inadvertently commit journalism, that is not the institutional intention." This conveniently allows Gawker to follow out Batty's plan with a "do as I say, not as I do" ethos. Gawker no longer resides in a glass house on Crosby Street and by not committing themselves to the same standards they hold their subjects to, they'll continue to throw stones.
I don't find sponsored advertising a particularly good way of doing business. I find the idea of using sponsored content to  momentarily trick the reader into thinking they're reading "real" content as a breach of trust. However, it's a long established method, blurring the line between ad and edit copy. The challenge is to keep it clear while still offering new solutions for advertisers that make them want to pay to sponsor sites – which is the point, because that's the only way media's gonna survive.
Update: Great overview from James Poniewozik in Time.
Anthony De Rosa is a veteran blogger who has been developing and providing consulting for new media since 1996. He posts his opinions on a variety of topics, social media and politics in particular, at soupsoup.tumblr.com.
Have a tip we should know? tips@mediaite.com