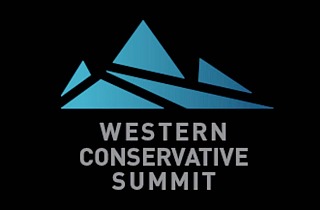 While the Log Cabin Republicans ultimately obtained official invitation to the 2015 Conservative Political Action Conference, they've found themselves in the news again after being barred from the Western Conservative Summit.
Like every other organization who wishes to have a presence at the June event in Denver, Colo., the pro-gay GOP group paid the $250 fee to apply for a sponsored table. However, according to the Denver Post, Log Cabin later received a message from the Centennial Institute — the Colorado Christian University-affiliated sponsor of the summit — informing them that they cannot officially participate as a "partner, exhibitor, or advertiser."
Why? Because the group's "worldview and policy agenda are fundamentally at odds with what Colorado Christian University stands for, so it's just not a fit," read the Institute's note. "I'm sorry it has to be that way."
Members of the pro-gay group are still free to buy tickets and attend the event, the sponsors are quick to note. "They'll take our money, but want us in the closet," responded Michael Carr, an official with the state's chapter of the Log Cabin Republicans.
"Did we notify a GOP group advocating same-sex marriage that their members are welcome as individuals but they're not eligible organizationally as an exhibit partner?" the Centennial Institute wrote on Facebook. "Yes, because CCU as sponsor of the Summit has a biblical position opposite to theirs that we're duty bound to uphold."
They added that groups advocating for same-sex marriage are not the only ones barred from official participation in the summit. "[G]roups advocating a policy agenda incompatible with our core beliefs," they wrote on their website, "whether it be higher taxes, climate extremism, disarmament, marijuana, abortion, gay marriage, abridgment of religious freedom, or the like…. we respect their right to compete in the public square, but we decline to sell them space for such advocacy at our event."
The 2015 Western Conservative Summit will be held June 26-28 in Denver. Main speakers include possible presidential candidates Gov. Scott Walker (R-WI), Dr. Ben Carson, Mike Huckabee, Carly Fiorina, Rick Perry, and Rick Santorum.
— —
>> Follow Andrew Kirell (@AndrewKirell) on Twitter
Have a tip we should know? tips@mediaite.com