George Conway Unleashes on 'Those Who Shamelessly Defend' Trump … One Day After Kellyanne Defends Trump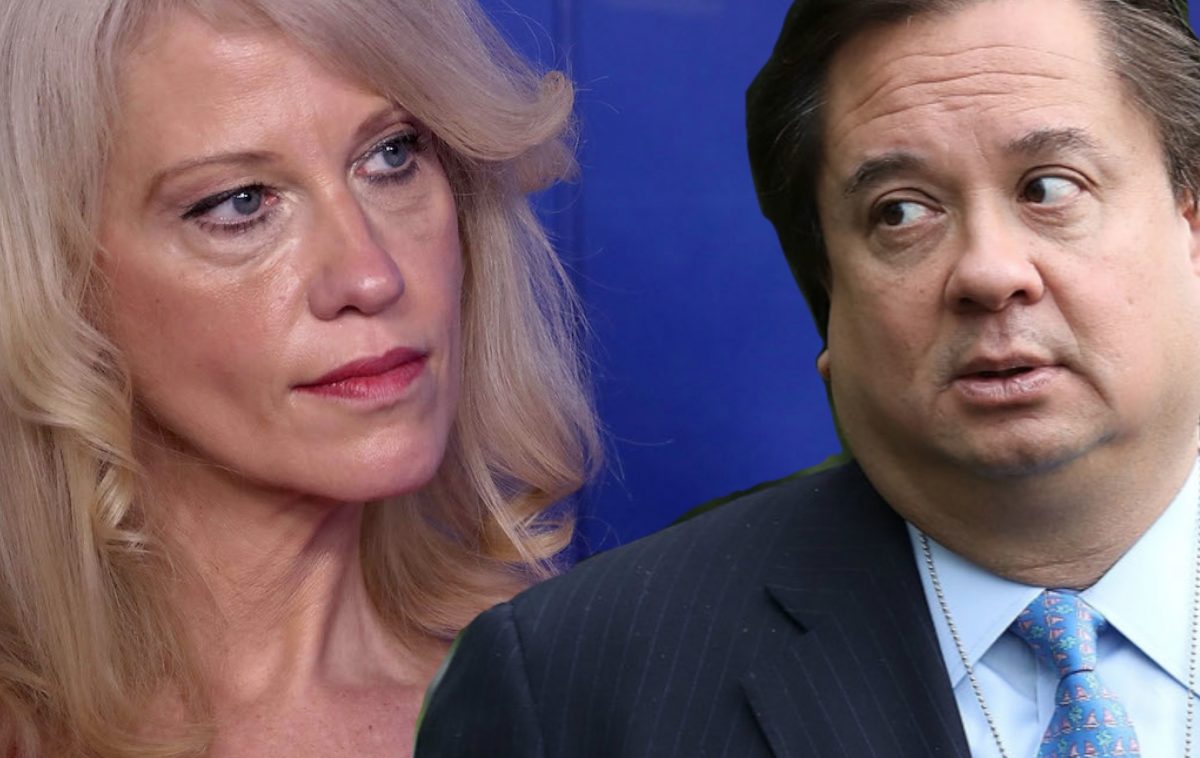 If President Donald Trump thought George Conway would shut up after swiping at him for the last few days, he should probably think again.
Thursday evening on Twitter, Conway — the husband of White House counselor Kellyanne Conway — called out Trump for "lying" about John McCain during an interview with Fox Business' Maria Bartiromo about his renewed feud with the late senator.
Again, lying in the face of the obvious. Absurd. Pathological. Compulsive. https://t.co/HoyuApqHV2

— George Conway (@gtconway3d) March 22, 2019
Shortly after that, Conway blasted people "who shamelessly defend [Trump]" as he continues to dishonor the presidency with his lies and insults.
Yet another lie, apart from the disgrace of his attacks the late Sen. McCain. Again, his compulsion to lie knows no bounds. His mendacity is unprecedented for a public official. He debases his office, and all around him, especially those who shamelessly defend him. https://t.co/g6HqMRYeSv

— George Conway (@gtconway3d) March 22, 2019
Worth noting: That tweet came just hours after Mrs. Conway gave a TV interview where she rebuked her husband for turning their private disagreements into a public, political family drama. While she insisted that she wasn't referring to George specifically, Kellyanne effectively took the president's side in the squabble when she tore into critics on Twitter who attack Trump because they "somehow think they have an equal platform to the President of the United States."
That was from Thursday night though, so if you'd like to see what George is tweeting on Friday morning, well…here you go:
THINK about the fact that we don't just have a mentally unstable president—but a president who thinks he needs to be re-elected to avoid being indicted. (At least in that one respect his thinking is clear.) https://t.co/TuX3nncLh2

— George Conway (@gtconway3d) March 22, 2019
Agree—Comey is wrong. ? https://t.co/BzzErFbQfp

— George Conway (@gtconway3d) March 22, 2019
— —
>> Follow Ken Meyer (@KenMeyer91) on Twitter
Have a tip we should know? tips@mediaite.com