Giuliani Walks Back Statements About Stormy Daniels Payment: Based on 'My Understanding of These Matters'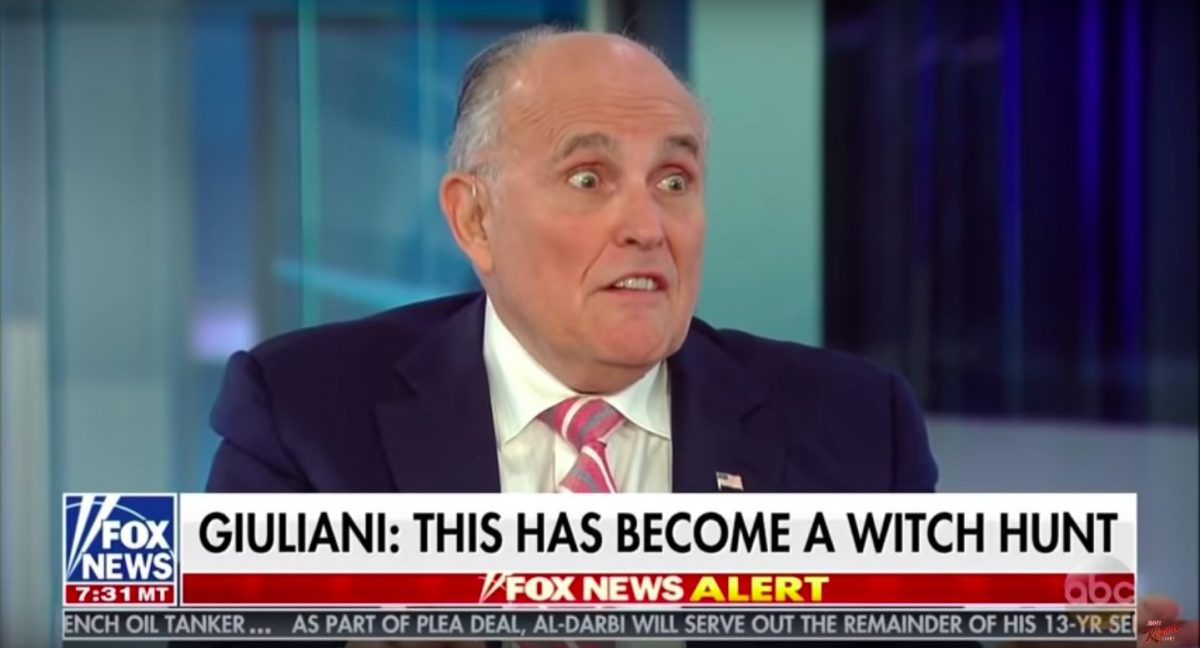 Trump lawyer Rudy Giuliani emailed a statement "intended to clarify the views I expressed over the past few days" during interviews with Sean Hannity and Fox & Friends.
BREAKING: Rudy emails his correction. pic.twitter.com/CNgzEn60yb

— Peter Alexander (@PeterAlexander) May 4, 2018
On Trump lawyer Michael Cohen's payment to Stormy Daniels, for which Giuliani said President Donald Trump reimbursed him, Giuliani wrote: "There is no campaign violation," in that Trump paid Cohen with his personal money rather than with campaign funds.
"It would have been done in any event, whether he was a candidate or not," Giuliani added.
More broadly, Giuliani said that his statements about the timing of events "were not describing my understanding of the President's knowledge, but instead, my understanding of these matters."
As for the firing of former FBI director James Comey, Giuliani said that the power to fire him "was clearly within [the president's] Article II power."
"Recent revelations about former Director Comey further confirm the wisdom of the President's decision, which was plainly in the best interests of our nation," he added.
Have a tip we should know? tips@mediaite.com