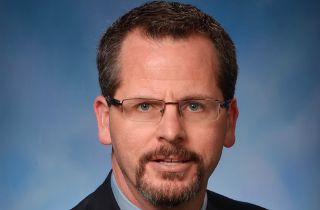 State representative Todd Courser said on Monday that he was the victim of blackmailers, and that he would not be resigning even after getting caught in what might be one of the oddest sex scandals of all time.
Courser attracted media attention last week after an audio file was sent from his office, revealing that the lawmaker was trying to create a fake scandal that he was having an affair with a male prostitute. The Detroit News reported that Courser did this in order to draw attention away from his extramarital affair with a female legislator.
On Monday, Courser posted an extensive file on his website, beginning with an apology to his family and constituents. As the recording went on, however, he began blaming former staffers for conspiring with anonymous blackmailers, and said that he sent the email himself in order to draw them out into the open.
"My actions in and around these events in the email that was sent to misdirect attention were my doing both in planning and execution," Courser said. "The email in question was really put in motion to disrupt, disrupt the blackmailer and to give me some clues as to what their ability was as far as surveillance over my life and the threats they were making."
Fellow lawmaker Kevin Cotter said that this pattern of behavior is actually typical of Courser, having tried to use deflection in the past.
"If this weren't so offensive, it might be funny," Cotter said. "He sends out these ridiculously long e-mail rants, about the so-called establishment, and uses words like 'mafia' and 'cartel' but no one else did wrong here.
You can listen to Courser's response here:
[h/t The Detroit News]
[image via screengrab]
Have a tip we should know? [email protected]