Primo Ratings. Crypto D'oh! Blinken Battle. | Winners & Losers in Today's Green Room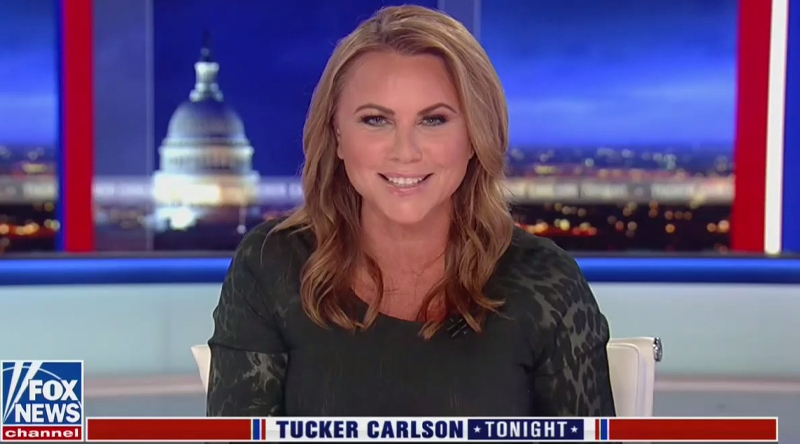 MEDIA WINNER:
Tucker Carlson Tonight
---
Tucker Carlson is regularly the most-watched host in cable news. Even when he isn't hosting his 8 p.m. show on Fox News, it can still beat the competition. Such was the case on Friday, when Lara Logan guest-hosted and drew the most viewers in prime time.
Logan — who took heat last week after once again falling for a hoax report — drew a sizable 2.51 million viewers overall on Friday night, as well as 398,000 in the demo. That was enough to beat out the competition: On CNN, Anderson Cooper drew just 648,000 total viewers and 143,000 in the demo, while at MSNBC Chris Hayes drew 1.27 million overall and 127,000 in the demo.
Logan was not the most-watched show in all of cable news, however. That distinction went to another Fox News show: The Five, which pulled in 2.93 million total viewers and 411,000 in the demo.
FULL BREAKDOWN OF FRIDAY'S CABLE NEWS RATINGS BY SHOW
As for the three cable news networks overall, here are the total day averages in total viewers and the 25-54 category.
Total viewers:

Fox News: 1.6 million
MSNBC: 847,000
CNN: 557,000

25-54 Demo:

Fox News: 263,000
CNN: 124,000
MSNBC: 101,000
Read the full article, including top overall primetime averages, here from Mediaite+!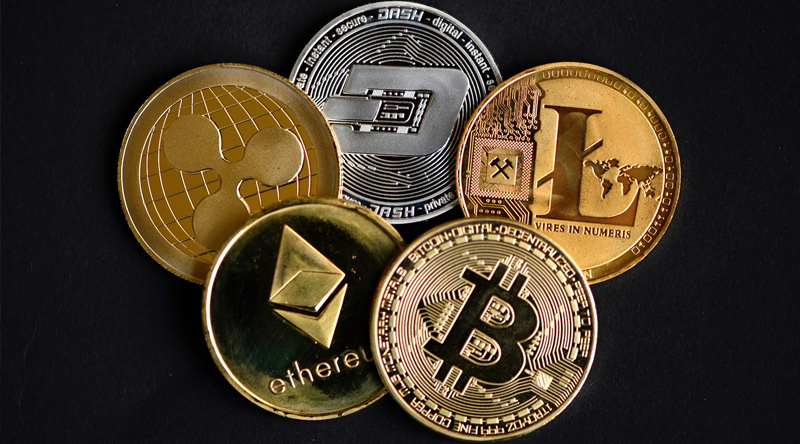 MEDIA LOSER:
CNBC, Reuters
---
News outlets including CNBC and Reuters were duped on Monday by a fake press release announcing that Walmart was going to begin accepting a cryptocurrency for payment.
The brouhaha began with a sponsored Globe Newswire press release early in the day claiming that Walmart would begin accepting the digital currency known as Litecoin for transactions. The release was promoted by Litecoin News, a social-media handle verified on Twitter, and quickly spread to CNBC, where David Faber and Jim Cramer expressed confusion over the news.
"How do you pay at Walmart with Litecoin?" Faber asked, prompting Cramer to reply, "Look, I got to tell you — I just say, OK, can we just say that this is becoming farcical? I mean, does anyone go to Walmart and pay with Litecoin?
"Obviously, you've got to do it online," Faber mused, furrowing his brow at the press release. "You're not doing it in the store."
Indeed they are not doing it in store, of course, because the the press release was a fake. Reuters and Yahoo News were among the outlets publishing the fake news as fact.
But many Twitter users immediately recognized the story as bogus and called out the media outlets.
After Reuters published their story headlined "Walmart to accept Litecoin payments," they subsequently corrected it, and included a statement from Walmart.
"Walmart had no knowledge of the press release issued by GlobeNewswire and there is no truth to it. Walmart has no relationship with litecoin," Reuters quoted a company spokesperson as saying in their correction.
This is the second day in a row where the Media Loser was the result of being duped. Let's hope it's not a trend.
.
THE A BLOCK
---
"Fatally Flawed"
Senator Bob Menendez (D-NJ) led off Senate Committee on Foreign Relations' hearing on Afghanistan by chastising Secretary of State Antony Blinken and the rest of the Biden Administration over the U.S.' chaotic withdrawal from the country.
Blinken appeared before the Senate committee on Tuesday after a contentious day of testimony before the House Foreign Affairs Committee. Menendez began the hearing with an opening statement as committee chairman, and he told Blinken "the execution of the U.S. withdrawal was clearly and fatally flawed."
"There has to be accountability," Menendez continued. "This rapid collapse laid bare a fundamental fact that successive administrations lied to the Congress over the years about the durability of Afghan military and governing institutions. And we need to understand why."
---
In Other News…
LINKS WE LIKE
Unions Fight Back against Vaccine Mandates
– Jim Geraghty, National Review
Our Most Reliable Pandemic Number Is Losing Meaning
– David Zweig, The Atlantic
How to Protect the Public from Vaccine Objectors
– Dennis Aftergut and Eugene R. Fidell, The Bulwark
In 15 Years At New Yorker Less Than 0.01% Of Print Feature & Critics Pieces Were Edited By Black Editor


@ErinOverbey, Twitter
Have a tip we should know? tips@mediaite.com