'Grow Up': Fox's Gutfeld Smacks Trump Adviser for Calling Him Nasty 'Third Rate Talent'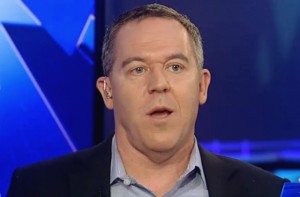 Fox's resident snarkmeister Greg Gutfeld got into a brief tussle on Saturday night when Donald Trump's social media director decided to bash him as a "third rate talent."
For the past several months, Gutfeld has offered occasional remarks about Trump that would not seem particularly complimentary. Today, it seems that something he said got on the nerves of Dan Scavino Jr.
Third rate talent @GregGutfeld isnt making it on TV-his show has horrible ratings & he is always nasty about Mr. Trump. Not our kind of guy!

— Dan Scavino Jr. (@DanScavino) October 29, 2016
Surprise, surprise, Gutfeld didn't appreciate that:
someone's whining. grow up. https://t.co/cY4JITWrlv

— GregGutfeld (@greggutfeld) October 29, 2016
It's not entirely clear what Gutfeld said that angered Scavino. Nonetheless, based on the timing of the scuffle and Gutfeld's Twitter activity afterwards, it might have something to do with something Gutfeld said towards the end of Saturday's The Five.
@MarkOkanagan @TheFive not so champ – said he bragged about it (bus tape). later.

— GregGutfeld (@greggutfeld) October 29, 2016
During a segment near the show's end, Gutfeld wondered what kind of impact Hillary Clinton will face over the FBI saying they have new emails pertaining to her private server. These emails were found in connection with Anthony Weiner and his sexting scandal.
Gutfeld wondered whether the news would severely damage Clinton when balanced against Trump "bragging about sexual assaults" during his infamous remarks from 2005. Gutfeld seemed to opine that Weiner's connection to the emails will only mean that both Trump and Clinton have now been "compromised" as a result of sexual behavior.
Watch above, via Fox.
[Image via screengrab]
— —
>> Follow Ken Meyer (@KenMeyer91) on Twitter
Have a tip we should know? tips@mediaite.com