Here's What We Know About the Missing Malaysian Airliner Pilot
What We Actually Know About the Missing Malaysian Airliner Pilot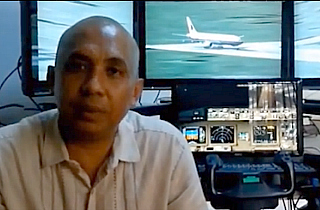 In the grand scheme of things, we still know next-to-nothing about what happened to Malaysia Airlines Flight 370. But that hasn't stopped the media from offering up endless speculation.
The latest swirl of speculation has surrounded the flight's cockpit crew, after Malaysian officials announced early Saturday morning that their investigations show the plane had been deliberately flown off-course. Plenty of questions have arisen over whether the pilot Zaharie Ahmad Shah, 54, had any terrorist sympathies, but the truth is that evidence has, thus far, proved inconclusive.
In fact, many of Shah's internet actions paint a portrait of a man who barely fits the stereotypes of a religious fundamentalist or separatist.
Here is what we know:
1. He's a supporter of Malaysian opposition leader Anwar Ibrahim, a reformer who was once charged with sodomy laws by the current authoritarian government. Shah's YouTube statistics reveal he has watched a lot of Ibrahim videos. Shah is also believed to have attended the court hearing that overturned those sodomy charges. Ibrahim was once again jailed on those charges, just several hours before MH370 departed from Kuala Lumpur.
As expected, sources within the Malaysian government have called Shah a "fanatical supporter" of Ibrahim, attempting to portray his politics as radical and possibly violent. But Ibrahim's People's Justice Party is on the forefront of a coalition using elections to fight for "transparent and genuine democracy," including a constitution, separation of powers, as well as decentralized economic controls. As Slate described it: If anything, Shah is guilty of supporting "a nonviolent man who supports a pluralistic and democratic Malaysia."
2. He has watched a lot of videos about atheism. The pilot recently subscribed to the Richard Dawkins Foundation for Reason and Science on YouTube. He has also "liked" several debate videos about atheism, including Seth MacFarlane and Bill Maher discussing their non-belief, a Fox News atheism debate, and a Channel 4 documentary about Richard Dawkins' The God Delusion.
3. He fancies himself a MacGyver of sorts. In June 2013, he posted a two-part video explaining how to tweak an air-conditioner unit to save on electricity costs:
He has also uploaded videos on home-repairing an ice maker and has "liked" and/or commented on videos about cutting glass bottles in half using fire, or making candles with just water and oil. Life-hacking advice, if you will.
4. He has a daughter in Australia. 27-year-old Aishah Zaharie has lived in Melbourne and graduated from Deakin University in Geelong in 2010 with an architecture degree. According to reports, the daughter is worried that rampant media speculation about her missing father is "killing the family." Her friend told the media: "On what the international media wrote about Captain Zaharie is not true (and) ridiculous. He's a nice man and loving father to his children."
Photographs of the father and daughter have emerged as well, via Instagram: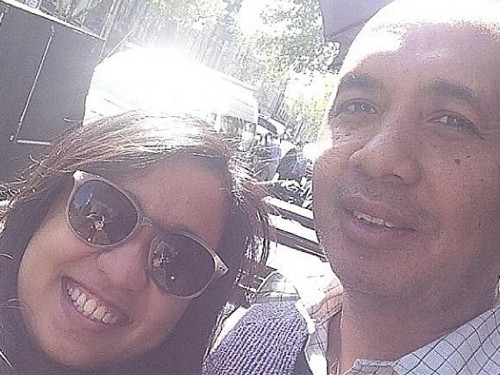 5. He does not sympathize with anti-Western terrorism. Scroll reporters found a Facebook post in which Shah expressed his condolences after the deadly 2013 Boston Marathon bombing. "US UNDER ATTACK AGAIN," he wrote: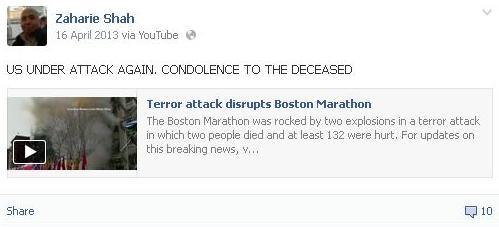 6. He enjoys cooking. For whatever it's worth, Scroll also pointed out that Shah had a knack for preparing dishes and sharing them with his family, as his Facebook profile indicated. The below picture was taken from his page: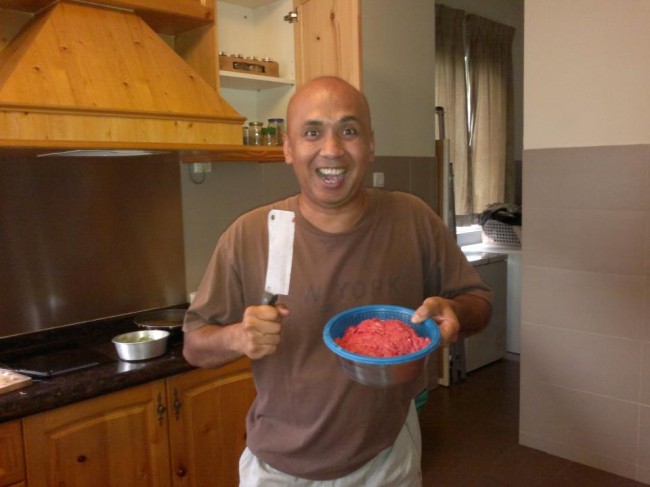 7. He owns a flight simulator. As the featured image at the top of this article shows, Shah had a flight simulator in his home. This is unsurprising given he's in the aviation business, but Malaysian officials are looking into his and the co-pilots' respective simulators for possible clues in MH370's disappearance.
— —
>> Follow Andrew Kirell (@AndrewKirell) on Twitter
Have a tip we should know? tips@mediaite.com