Hillary Clinton Literally Compares Herself to Game of Thrones Villainess Cersei Lannister in Her Book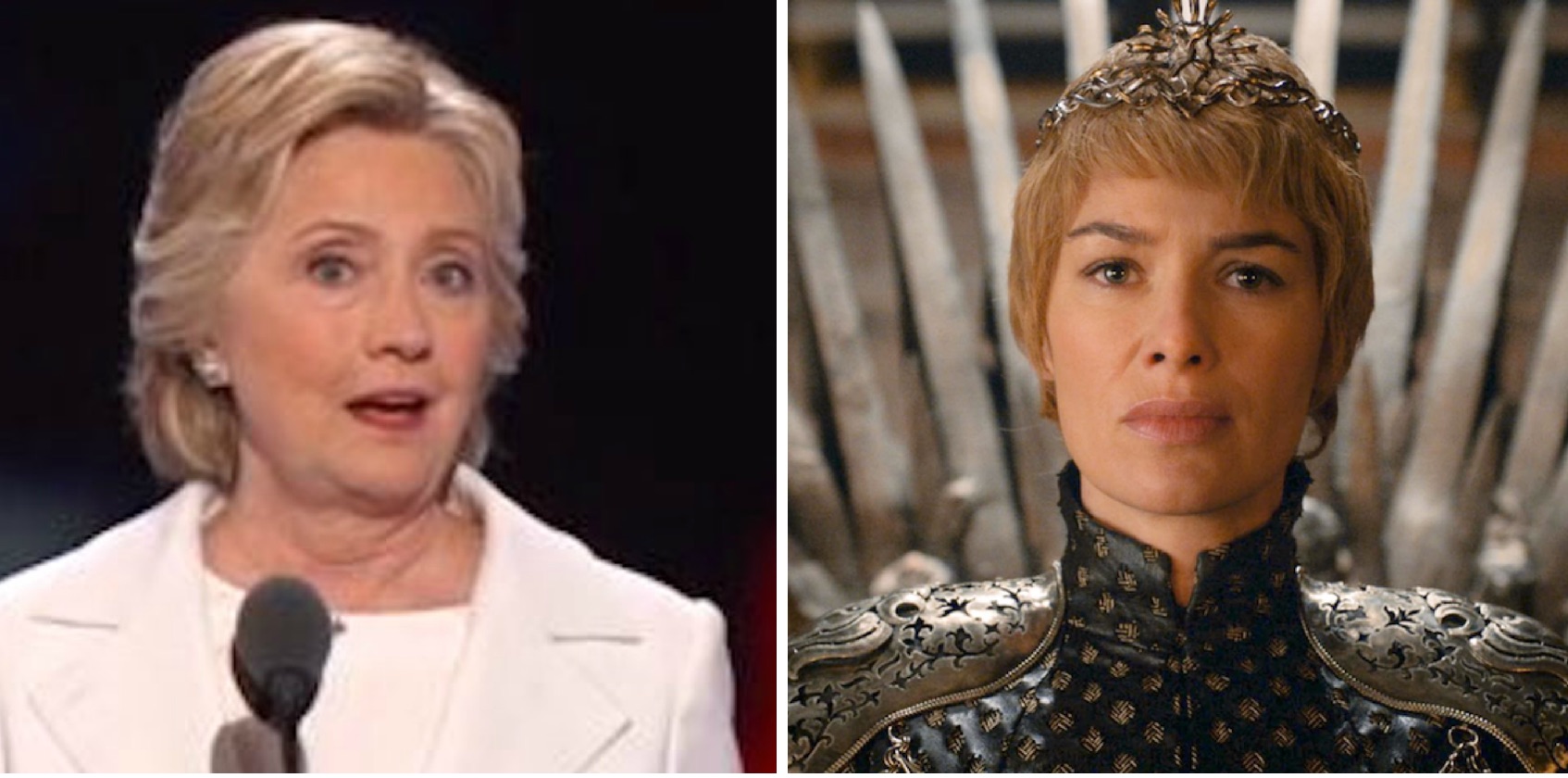 (WARNING: Potential Game of Thrones spoilers.)
The hits just keep on coming from Hillary Clinton.
With her new book What Happened being released today, more excerpts are making their way online. Charlie Spiering of Breitbart News found this passage from her book that compares herself to Game of Thrones character Cersei Lannister when writing about the numerous "Lock her up!" chants that took place at Donald Trump's campaign rallies.
Hillary Clinton identifies with Cersei Lannister -> pic.twitter.com/bbHhXKIqe2

— Charlie Spiering (@charliespiering) September 12, 2017
"Crowds at Trump rallies called for my imprisonment more times than I can count," she wrote. "They shouted, 'Guilty! Guilty!' like the religious zealots in Game of Thrones chanting 'Shame! Shame!' while Cersei Lannister walked back to the Red Keep."
Perhaps using such a reference was an attempt for Clinton to sound hip and current with the times, but while the scene she referenced from Game of Thrones sure makes the character look sympathetic, Cersei Lannister (played by Lena Headey) is best known for being the ruthless, power-hungry villainess who is responsible for the deaths of thousands just so she can sit on the Iron Throne. Plus, she has raised plenty of eyebrows for her ongoing affair with her brother and have had numerous children with him and because their children are all dead, she currently rules the fictional world of Westeros.
SHAME!
Have a tip we should know? tips@mediaite.com