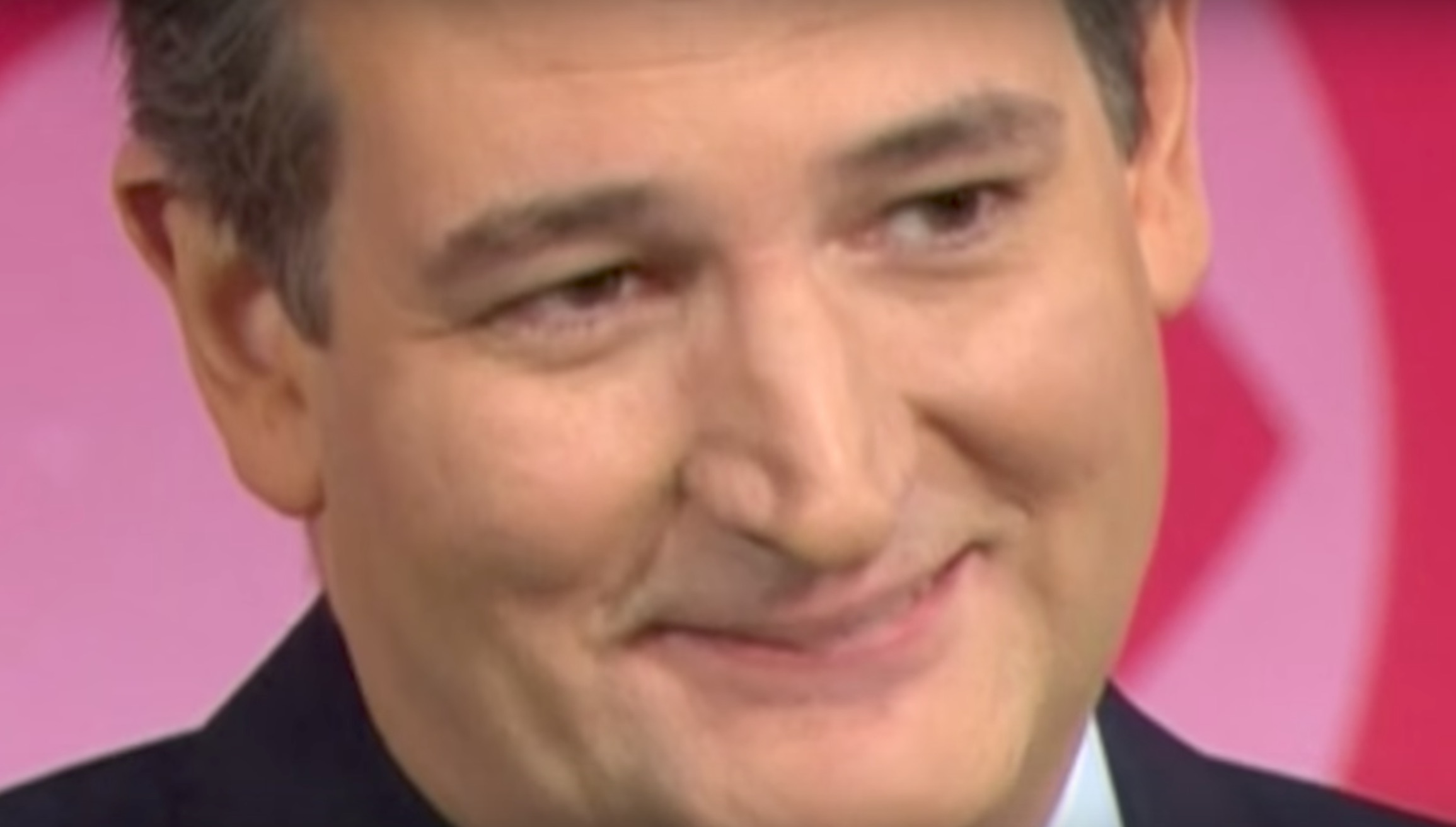 Sen. Ted Cruz's official Twitter account was on a steamy late-night bender last night, when someone using the account liked a very explicit Reality Kings clip of a porn video posted to the social media platform.
And the Texas Senator — who self-identifies as a man of God but has been accused of being a serial masturbator — issued an explanation of the Twitter like to reporters on Tuesday, blaming an unnamed staffer.
"There are a number of people on the team who have access on the account," Cruz explained, according to Politico. "It appears that someone inadvertently hit the like button. When we discovered the post, which was I guess an hour or two later, we pulled it down."
"It was a staffing issue," he continued. And it was inadvertent, it was a mistake. It was not a deliberate act. We're dealing with it internally, but it was a mistake. It was not malicious."
It's not clear whether or not we should believe Cruz's defense, and we may never know who watched the porn, and who liked the porn video. But there's one person that certainly knows who watched the porn  — and that's God. Cruz knows that.
[image via screengrab]
—
Follow Aidan McLaughlin (@aidnmclaughlin) on Twitter
Have a tip we should know? tips@mediaite.com
Aidan McLaughlin - Editor in Chief