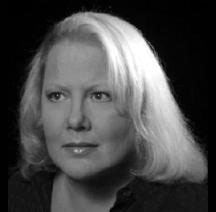 That is today's topic of interest for Gawker investigations editor John Cook, who this morning delivered a hilarious rundown of the well-documented unreliability of Deadline Hollywood Daily's Nikki Finke. To hear Cook tell it, Finke is obviously a "industrious and relentless blogger," and were she self-employed, her posting schedule would rightfully be self-imposed. But in July, the online reporter sold her insider Hollywood blog to Mail.com in a deal worth millions that would pay Finke $400,000 annually, leading Cook to wonder if her frequent out-of-office "DH advisory" posts will cut it under new management. Cook writes:
To put Finke's salary in perspective, we've gone through her archives and put together a sampling—and this really is just a sampling—of her posts offering reasons for not being able to work. We hope that in her new, corporate environment, Finke will find a way to pace herself and accommodate a more predictable work schedule.
He then compiles an extremely long, yet hardly comprehensive gallery of screenshots in which Finke explains her absence from blogging with every reason from technical difficulties to "personal days." The excuse-riddled posts span three years of impressive blogging, but as Cook points out, the frequency could be alarming for an investor in a medium that values daily consistency.
Though it's difficult to determine exactly how many days Finke actually took off (many of her advisories are vague "I'll catch up" promises), it is possible to put her work ethic and health issues (she reportedly has diabetes) into perspective. A California teacher, for instance, is awarded 10 sick days per school year, two of which can be reserved for "personal days." According to Paid Sick Days, over 40% of California workers "do not have the right to earn paid sick days."
So where does that leave Finke under Mail.com's watch? That will be for her new supervisors to decide, but Cook playfully raises an important point: as "blogging" becomes a more widely (dare we say) respected job and the money begins to trickle down, its heaviest hitters will likely be held to standards that many pajama-clad bedroom writers never expected. It's already common knowledge that Perez Hilton has at least one ghostwriter and in the wake of her huge new deal, Finke is reportedly searching for a New York correspondent. Maybe an ironclad immune system will be a job requirement.
Have a tip we should know? [email protected]