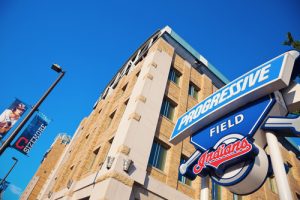 The Chicago Cubs can win the World Series tonight.
We repeat: The Chicago Cubs can win the World Series tonight.
One hundred and eight years of futility could come to an end just hours from now in Cleveland. One hundred and eight years of frustration. One hundred and eight years of heartache.
The most hapless franchise in all of American sports is just one victory away from ending their century-plus old championship drought following a 9-3 win over the Cleveland Indians on Tuesday in Game 6. Jake Arrieta pitched another strong game for Chicago, going 5.2 innings and giving up two runs. Addison Russell was the offensive star for the Cubs, driving in six runs – four of them on a third inning grand slam to put the Cubs firmly in control.
The question mark going into Game 7, for Chicago, is closer Aroldis Chapman – who was extended yet again on Tuesday, pitching 1.1 innings just two nights after pitching 2.2. Cubs manager Joe Maddon sent Chapman back out to the mound for the ninth inning, despite the fact that they had extended their lead from five to seven. Chapman pitched to one batter in the ninth, and walked him, before Maddon took him out. Many of the pitches in that final at-bat missed the strike zone by quite a bit. And his electric fastball appeared to lose just a bit of velocity. So how long can Chapman go tonight? And how effective will he be?
Maddon, of course, would prefer to keep his starter on the hill for as long as possible. Kyle Hendricks makes the historic start for Chicago. He went 4.1 innings without allowing an earned run in the Cubs' 1-0 Game 3 loss.
Cleveland counters with their ace (and likely World Series MVP if Cleveland wins), Corey Kluber. He's back on short rest again tonight, but that didn't seem to bother him in Game 4. So far in the series, he's allowed just one run over 12 innings in his two victories.
And unlike the Cubs, the Indians will have a fully rested back of the bullpen ready to go. Neither Andrew Miller nor Cody Allen pitched in yesterday's blowout loss. Expect Cleveland skipper Terry Francona to go to Miller as early as the fourth inning if Kluber gets in any trouble.
For it is all hands on deck tonight, in what could be the most watched baseball game in decades.
First pitch is at 8:08 p.m. ET. The game will air on FOX. Joe Buck and John Smoltz have the call. The action can be streamed free with a cable subscription on pc, cell phone, or tablet via Fox Sports Go — which can be downloaded via the iTunes store, the Google Play store, and the Windows store.
[image via Henryk Sadura – ShutterStock]
Have a tip we should know? tips@mediaite.com