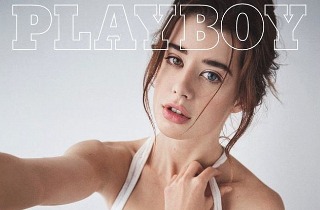 Hugh Hefner's son, Cooper Hefner, does not agree with the recent turn away from nudity that his father's iconic magazine has taken, and his differing vision for the future of Playboy has put him on the outs with company leadership.
In a video interview with Business Insider, the 24-year-old Hefner said that he did "not agree with the decisions and the direction that the company is going in," specifically the decisions, announced in October 2015, to sell the Playboy mansion and to do away with nudity in the pages of Playboy and its website.
"You're now one click away from every sex act imaginable for free. And so it's just passé at this juncture," Playboy chief executive Scott Flanders said at the time.
Until recently, Hefner participated as a "board observer" and brand ambassador, traveling internationally on behalf of the company. After he balked at the prospect of going non-nude, he says he "was essentially asked to no longer participate in the board meetings."
Millennials and Gen-Y, he said, don't view nudity as an issue. "The issue was with the way the girls and the nudity were portrayed."
He credited Playboy with "kickstarting the sexual revolution," and averred that removing the nudity and selling the mansion were tantamount to scraping away the company's DNA, calling the decisions "really devastating" to the company's brand and legacy.
Hefner noted that, despite being asked not to participate in the company's operations, he still had a family ownership stake in Playboy.
[h/t New York Daily News]
Have a tip we should know? tips@mediaite.com