Huh? Trump Offered Frequent Critic Bob Corker Post as Ambassador to Australia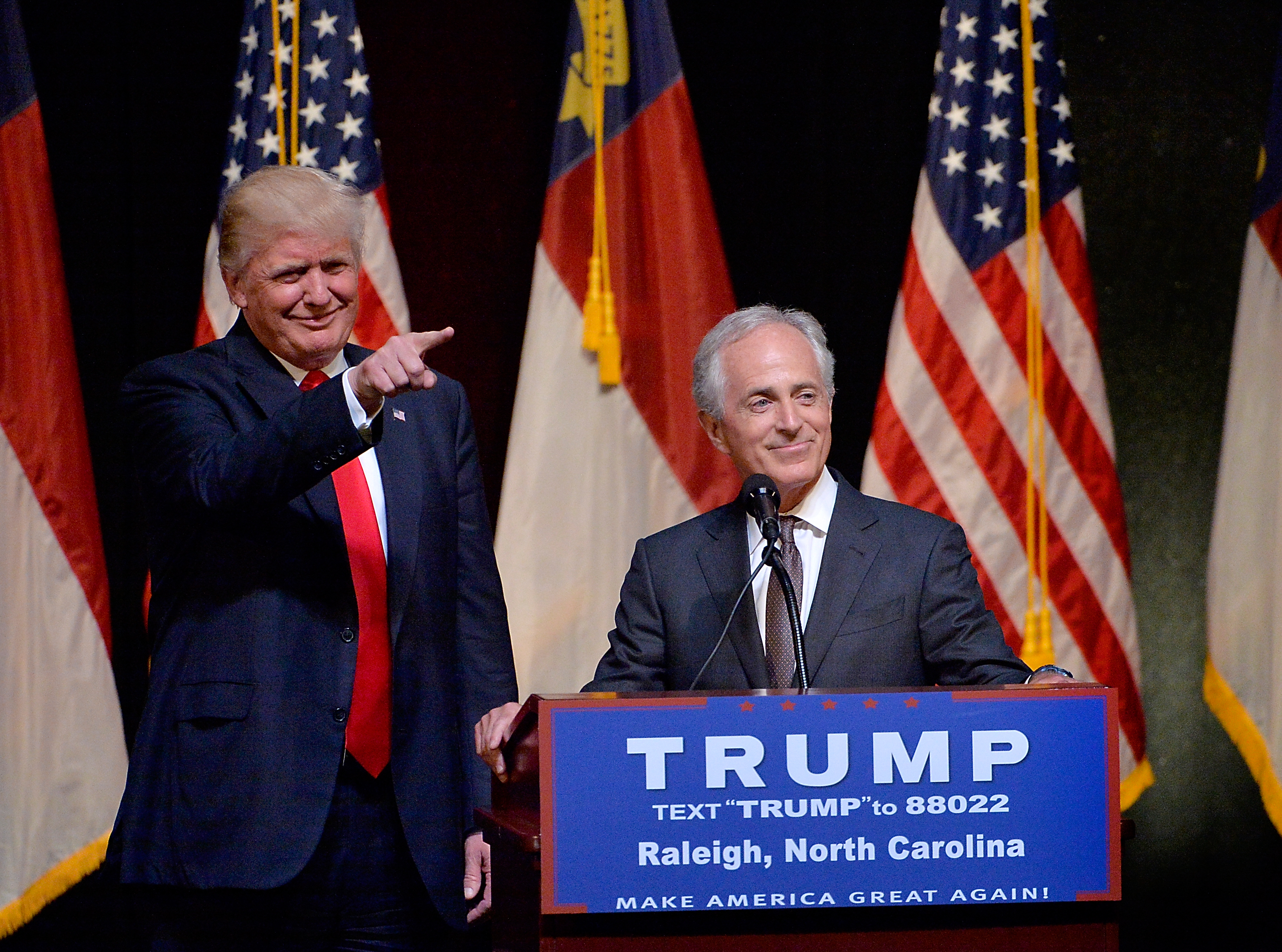 With the possible exception of Sen. Jeff Flake (R-AZ), there has been no Republican in Congress who has been a more vocal critic of President Donald Trump than Sen. Bob Corker (R-TN). Corker, after all, has said that Trump lacks competence and stability, called him "utterly untruthful," and noted that he considers the Trump White House an "adult day care center."
But that, somehow, isn't stopping Trump from offering the outgoing Senator a plum job. According to a report from the Tennesseean, the president asked the man he once derisively dubbed as "liddle" on Twitter to be the next U.S. ambassador to Australia.
Corker's response to the shocking offer? Thanks, but no thanks.
"I had a number of conversations with both President Trump and [Secretary of State Mike] Pompeo," Corker said in a phone interview with the Tennesseean. "At the end of the day though…it just felt like it wasn't the right step."
Amazingly, according to the Financial Review of Australia, Flake was also in the running for the ambassadorship — along with Sen. Orrin Hatch (R-UT), who's much more of a Trump-friendly senator. It seems as though Trump is adhering to the old maxim, keep your friends close, and your enemies on another continent.
[photo via Getty Images]
——
Follow Joe DePaolo (@joe_depaolo) on Twitter
Have a tip we should know? tips@mediaite.com
Joe DePaolo - Senior Editor