'Hunger Games for Pundits': Site Gives Chattering Class New Tool to Stroke Ego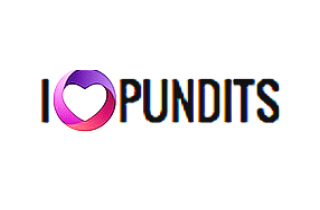 As if the pundit class needed another method to check themselves out in the proverbial mirror…
A new website called iHeartPundits.com has emerged as a tool to rank the popularity of political opinion and analysis from around the web, based entirely on social shares. Similar to how Klout uses social analytics to tell users how "influential" their social media usage is, iHeartPundits will focus exclusively on the thousands of pundits that populate the web.
D.C. tech policy wonk Jerry Brito came up with the concept as a way to keep up with "the conversation" — that deluge of punditry and think-piece-writing that surrounds nearly every media story imaginable. "Looking at what was most popular on social networks turns out to be a pretty effective way at culling the wheat from the chaff," he told us. "Along the way it became apparent it was also a great way to rank the pundits themselves. I hope it introduces some healthy competition."
And competition it will likely bring. The rankings will be based on shares like tweets, Facebook likes/shares, and Google +1s. In addition to ranking the most-shared articles over the past day, week, and month in the "Popular" section of the site, there's also be a leader-board ranking the top 100 pundits over the past day, week, and month.
The site's Twitter feed will also announce each day's "winner," which some of the chattering class will undoubtedly see as a coveted prize.
Some have already jokingly taken to calling it "Hunger Games for pundits" (if only!); others have mocked the pundits who will likely spend hours refreshing the site to see their rankings.
Aside from its ego-fulfilling usefulness for the pundits themselves, the site will serve primarily as a place for interested readers to find the "most popular" work on the web. Brito's site also unearths "Hidden Gems" for the site's followers, using an algorithm that flags articles receiving many more shares than their author tends to get.
iHeartPundits tracks thousands of pundits, each getting their own page with statistics about their writing and popularity.
In other words, as one writer joked: "This cannot possibly be good for anybody's mental health."
Game on.
— —
>> Follow Andrew Kirell (@AndrewKirell) on Twitter
Have a tip we should know? tips@mediaite.com