In Nearly Six Weeks, Fox News Has Covered the Roger Ailes Developments… For 11 Minutes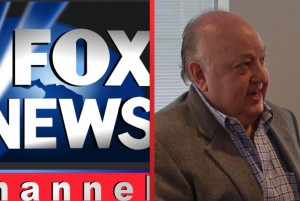 We are just about creeping up on six weeks since former Fox News anchor and Real Story host Gretchen Carlson first filed her New Jersey lawsuit alleging sexual harassment by Chairman and CEO Roger Ailes. What first began as an adamant refusal by Ailes for what he called a "retaliatory suit for the network's decision not to renew her contract," quickly spiraled into more allegations and Ailes' ouster by Rupert Mudoch.
It's a huge story at the intersection of politics and media; Ailes was undoubtedly the largest figure in this world, overseeing the day-to-day of the goliath network he helped build. It was been covered, dissected, and debated from every angle by media outlets; but, as the Washington Post pointed out yesterday, "Fox News barely seems to have noticed."
WaPo looked into the coverage that the world-rocking news has gotten from Fox:
It has not conducted a single on-camera interview with any person connected with the news, including Ailes, who built Fox into a clarion of the American conservative movement. According to Fox's news-clip archive, there have been no panel discussions, no diatribes from Fox's famously aggressive hosts, no follow-up investigations, no tributes to the Ailes era.
A review of the archives reveals that in the time since Carlson filed her lawsuit, the network has, "devoted a total of about 11 minutes of airtime to the news." Washington Post points out that that is less time that network stalwart Bill O'Reilly has spent criticizing Black Lives Matter on his nightly show over his last few nights alone.
Howie Kurtz of the network's Sunday media-focused show Media Buzz seems to be the only person who has addressed the story in the slightest; on July 10, Kurtz touched on the allegations briefly, saying, "The salacious nature of the lawsuit, filed in Bergen County, N.J., generated immediate headlines online." Kurtz continued in July:
When the new program was announced, Carlson said: "I am thrilled that Roger Ailes has given me the opportunity to host a signature show for Fox that will focus on the real stories of the day."

In her book "Getting Real," published last year, Carlson called Ailes "the most accessible boss I've ever worked for," and said "he saw Fox as a big family, and he cared about everything we did." She said he had even urged her to speak occasionally about having been Miss America in 1989.
He concluded, "we'll stick to the facts in covering this case." Yesterday on Media Buzz, Kurtz addressed the staffing shakeup at Fox which was announced Friday: Jack Abernethy and Bill Shine have been named as co-Presidents, Suzanne Scott has been promoted to Executive Vice President of Programming, while CFO Mark Kranz will retire.
—
Have a tip we should know? tips@mediaite.com