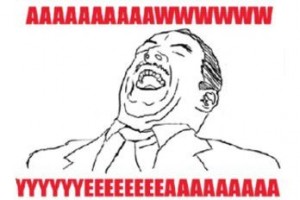 Reddit, for those unfamiliar, is a user-submitted news website where you can discover links to stories about, say, a flesh-eating homemade Russian drug ("Drugs are so bad!" – Super 8), and original news items like the ongoing tale of a guy currently trying to decipher a message left by the Zodiac killer. Redditors can vote stories up or down, so that only the strong survive. It's fun, sometimes controversial, and an amazing black hole quickly sucking up the entirety of your work day. Hulu, meanwhile, is a site where a certain Mediaite editor used to watch SoapNet's Canadian time traveling series, Being Erica. Now, for the first time ever, the two are combining forces.
A Hulu editor named "Ben" sent Reddit an invitation to guest edit a portion of the site's homepage for a day. Below, "Ben" breaks down how it'll work:
Here's the deal: After a nice cellular phone conversation with the glorious folks in the reddit offices, we've decided to portion out the "Featured Content" section on our homepage for reddit use on Friday.

You're going to look through all of our non-softcore porn content and you're going to find a damn gem, something you'll cling to like a buxom woman at the end of a Michael Bay movie.

Then you're going to post it on this here thread. The highest-ranked video gets a spot all its own on the home page. The top ten get compiled into a playlist that we'll feature right underneath it.
Please note that the softcore porn thing wasn't a joke. A certain Mediaite editor may have watched Method Man's acclaimed documentary The Strip Game, on Hulu.
So, anyway. That'll be exciting! Look out for it this Friday.
h/t Reddit
Have a tip we should know? tips@mediaite.com