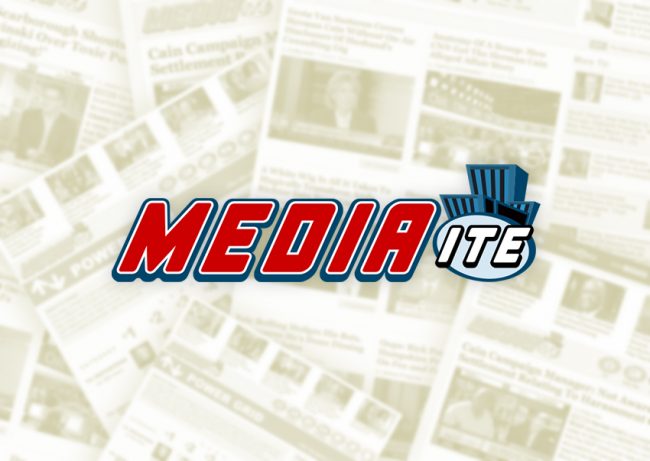 Writing self-congratulatory web traffic posts has become a staple of most web properties, including this one. Each time we pass a new milestone I pen a celebratory post congratulating the team and thanking the audience. In truth, while those posts are heartfelt, they are likely of interest to only a handful of our competitors and a few of the subjects and networks we cover.
This is different.
Mediaite has entered a new era and now competes at an entirely different level. First the numbers; in the month of January, Mediaite welcomed a record 11.86 million unique visitors. Not pageviews, or total views or total visitors but individual, unique visitors.
Has Donald Trump and his administration helped? Of course and even more so by making the media (opposition party) such a central focus. Other news/politics websites and even cable news channels have seen traffic and ratings surges but we are definitely at the epicenter of the right topic at the right time. Just as important, so many on both sides of the political aisle have now come to view Mediaite as one of a handful of "go to" sites.
For some perspective, according to Quantcast (the often cited site which directly measures most major web properties based on the previous 30 days), Mediaite — not including our other sites — is now well within the top 200 largest sites of any kind (including the likes of Google, Paypal and Amazon etc) in America. We now welcome about the same global traffic as, for example, MSNBC.com, Salon.com CBSNews.com, TheBlaze.com and almost as much as NBCNews.com. Mediaite welcomes 50% more traffic than sites like TheWeek.com, WashingtonTimes.com, and WashingtonExaminer.com, are almost triple the size of much older properties like Observer.com (which includes The New York Observer) and seven times the size of AdWeek.com (which includes many small industry blogs like TVNewser.com). We are even nipping at the heels of stalwarts like Slate and TheDailyBeast (which intentionally hides its Quantcast traffic numbers). Our engagement is also astronomical with nearly 2 million comments and votes this past month.
Oh and did I mention Mediaite has 1/10 the staff of many of these entities?
Just as important, it was not the result of a single day spike which can lead some sites to have a single, disproportionately large month. Our front page has exploded and grown by over 50% year over year.
Mediaite has long been part of the national discourse in the halls of (and on the air of) cable news channels and amongst political junkies, but its articles and videos are now being shared and discussed from kitchen tables throughout the country to the highest level of government.
This success has enabled us to add video resources and even, gulp, copy editors who will begin in a few weeks. Mediaite has arrived and I couldn't be prouder of the current all stars: Justin Baragona, David Bixenspan, Joe DePaolo, J.D. Durkin, Dana Eisenberg, Lindsey Ellefson, Josh Feldman, Alex Griswold, Travis Irvine, Ken Meyer, Rachel Stockman and John Ziegler. All the work over the past seven years (and yes, Managing Editor Jon Nicosia has been here for most of it!) has paid off.
I just wish that I had picked a different name. For the record, the preferred pronunciation is Mee-dee-yite.
Editor's Note: It is, of course, also correct to use Mee-dee-ya-ite, just please, not Mee-dee-yate.
Have a tip we should know? tips@mediaite.com