Jeff Flake: Don Jr. Mocking Kavanaugh Sexual Assault Allegation is 'Sickening'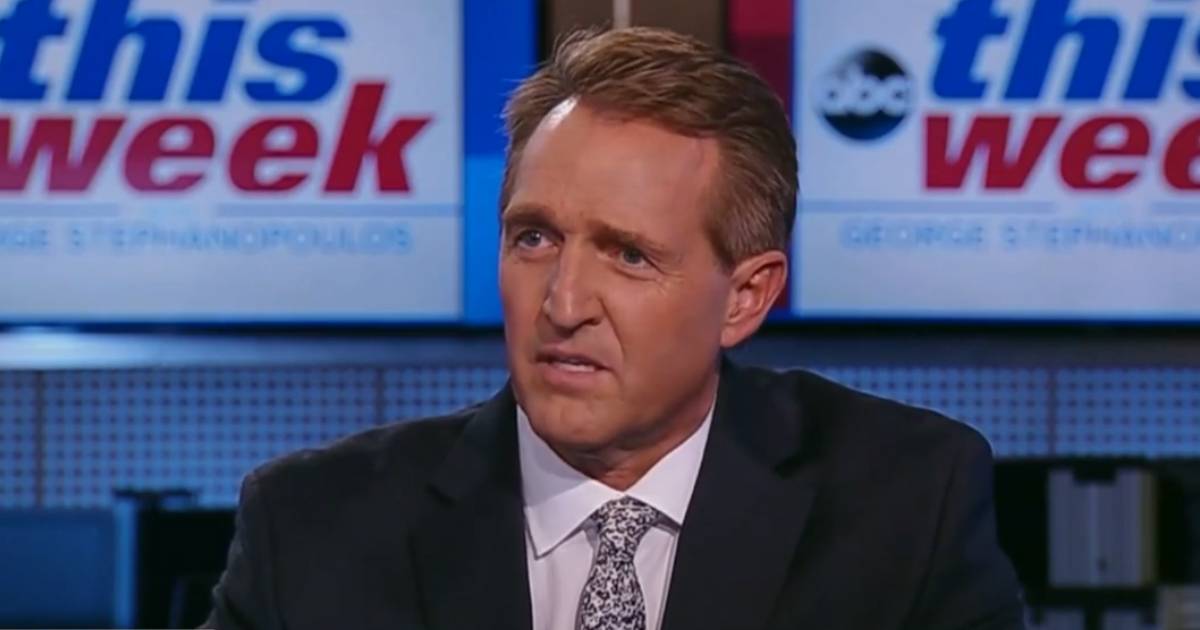 A few days ago on Instagram, Donald Trump, Jr. shared an image mocking the allegation made against Judge Brett Kavanaugh by Christine Blasey Ford. The image showed a hand-drawn child's note asking "Will you be my girlfriend" and was accompanied by text mocking the situation as "usual nonsense games" from Democrats.
Today, outgoing GOP Senator from Arizona Jeff Flake, a frequent critic of President Donald Trump, having apparently just seen the story, tweeted a screenshot and called it "sickening."
"This is sickening," Flake wrote. "No one should make light of this situation."
This is sickening. No one should make light of this situation. pic.twitter.com/G7rlT3IKTQ

— Jeff Flake (@JeffFlake) September 19, 2018
Ford has accused Kavanaugh, Trump's nominee for the Supreme Court, of sexual assaulting her 36 years ago when the two were teenagers. Kavanaugh has vehemently denied the allegation.
The picture posted by the president's son mocked Ford's allegations by comparing them to a childhood love note. As Mediaite wrote earlier this week, Lynne Patton, a senior HUD official, responded to the post with with a series of emojis. She eventually issued a tweet clarifying that she did not intend to "diminish sexual assault."
Earlier on Wednesday, Flake implored Ford to testify before the Senate Judiciary Committee on Monday:
When Dr. Ford came forward, I said that her voice should be heard and asked the Judiciary Committee to delay its vote on Judge Kavanaugh. It did so. I now implore Dr. Ford to accept the invitation for Monday, in a public or private setting. The committee should hear her voice.

— Jeff Flake (@JeffFlake) September 19, 2018
Have a tip we should know? tips@mediaite.com