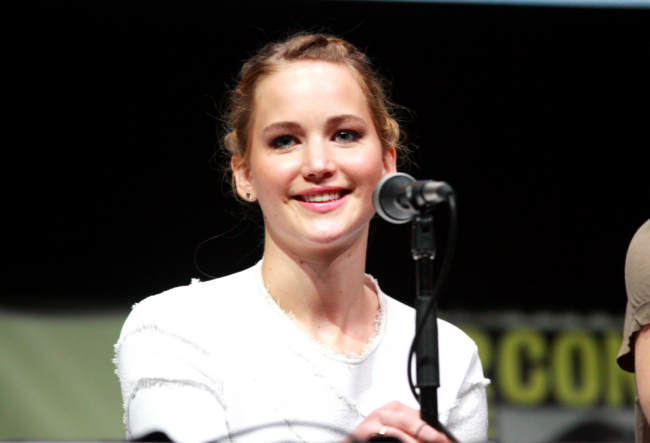 Jennifer Lawrence is no stranger to speaking her mind on politics, body image, and female empowerment. But the actress took her sharp tongue to a new forum Tuesday, penning an essay on pay inequality for Lenny, a feminist newsletter produced by Lena Dunham and Jenni Konner.
In the essay, aptly entitled "Why Do I Make Less Than My Co-Stars," Lawrence writes that the Sony hack opened her eyes to "how much less I was being paid than the lucky people with dicks." After discovering the gap in pay between herself and her co-stars, Lawrence notes that her male counterparts "all fought and succeeded in negotiating powerful deals for themselves. If anything, I'm sure they were commended for being fierce and tactical, while I was busy worrying about coming across as a brat and not getting my fair share"
The hotly contested gender pay gap pushes a trope that "women make 77 cents to every male dollar." While politicians and media pundits debate that figure, the question of equal pay for equal work has been broached several times on the campaign trail. Just last week, Donald Trump clashed with woman in New Hampshire who asked, "if you become president, will a woman make the same as a man?"
Lawrence has already stated that in her opinion, a Trump Presidency would signal the end of the world. And she's allowed to share that view, she says, because, "all I hear and see all day are men speaking their opinions".
[image via Wikipedia Commons]
Have a tip we should know? [email protected]