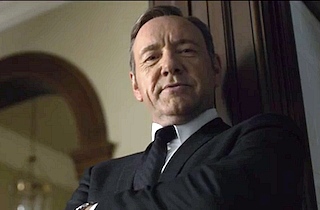 There's an Ohio law banning "false speech" in political advertising, and the anti-abortion group Susan B. Anthony List challenged it in court after their planned billboard attacking now ex-Congressman Steve Driehaus, a Democrat, as voting for taxpayer-funded abortion. Driehaus complained that it wasn't true, the billboard wasn't put up, and SBA List took the case to court. The Supreme Court decided to hear the case but ultimately sent it back to the lower courts.
Which brings us to today, when a federal judge struck down the law banning political lying as unconstitutional. And before you say he thinks lying is okay, Judge Timothy Black's ruling reads that [PDF] the Ohio Election Commission is in no special place to decide what constitutes a lie:
The problem is that, at times, there is no clear way to determine whether a political statement is a lie or the truth. What is certain, however, is that we do not want the Government… deciding what is political truth — for fear that the Government might persecute those who criticize it. Instead, in a democracy, the voters should decide. And thus today the Court must decide whether Ohio's political false-statements laws are the least restrictive means of ensuring fair elections. The short answer is no.
To Black, the best way to combat a lie isn't with the government banning the lie, but with truth. And guess who he invoked to make that point:
The more modern recitation of this longstanding and fundamental principle of American law was recently articulated by Frank Underwood in House of Cards: "There's no better way to overpower a trickle of doubt than with a flood of naked truth."
Yes, the fictional [SPOILERS, DEPENDING WHAT SEASON YOU'RE ON] of the United States Frank Underwood. And if there's one person who knows how lying works in Washington, oh wow is it that guy.
[image via screengrab]
— —
Follow Josh Feldman on Twitter: @feldmaniac
Have a tip we should know? tips@mediaite.com
Josh Feldman - Senior Editor