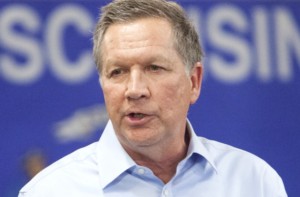 Donald Trump won the election. He got over 300 electoral votes and we've all been operating under the assumption that he will be president on January 20th. But there's a lot of people holding out hope that the electoral college will stop him when they convene to vote in two weeks.
Some electors have been speaking out recently saying they can't bring themselves to vote for Trump. Hell, there's even a Change.org petition circulated by celebrities with over 4 million signatures demanding the electoral college pick Hillary Clinton.
Well, it appears some electors are exploring their options.
See, an argument being used for overturning the electoral results is the idea that someone like Trump is who the system was designed to weed out. There is a "Hamilton Electors" website (named after Alexander Hamilton and his defense of the system), a new "Electors Trust" set up to protect electors wishing to vote their conscience, and now there's reporting on just how far some electors are willing to go to stop Trump.
According to Politico, there are at least eight Democratic electors willing to support this Republican alternative over Clinton:
The Democratic electors have already revealed that they're close to a consensus pick for whom they will vote: Ohio Gov. John Kasich.

Kasich is increasingly seen as the most acceptable Republican alternative to electors on both sides of the aisle, according to multiple electors familiar with the conversations…

"Many Electors are saying that Gov. John Kasich would be best for our country. A consensus is beginning to form that Gov. Kasich would be best positioned to unite America," Micheal Baca said in a statement to Politico on Sunday. Other electors involved in the effort confirmed this line of thinking.
Yes, John Kasich.
But it probably won't surprise you to learn that Kasich wants absolutely no part of this:
Gov. John Kasich statement on the recent news about the upcoming Electoral College meeting: pic.twitter.com/dm9yOfBqwF

— John Kasich (@JohnKasich) December 6, 2016
[image via Juli Hansen/Shutterstock]
— —
Follow Josh Feldman on Twitter: @feldmaniac
Have a tip we should know? tips@mediaite.com
Josh Feldman - Senior Editor