Khloe Kardashian on Working With Donald Trump: 'F*ck You, I Don't Want to do This'
Chelsea Handler created her very own Trump Boardroom on the set of her Netflix show Chelsea for an episode that was released early this morning. Her guests were Khloe Kardashian, NeNe Leakes, Clay Aiken, and Lisa Lampanelli who all competed on Celebrity Apprentice, and, with the exception of Leakes, were all fired by Donald Trump (Leakes quit).
Each of the panelists had a lot to say about their former boss and the current GOP nominee. Here are the best lines from the panel.
NeNe Leakes on being asked to speak at one of Trump's rallies:
"I didn't."
Khloe Kardashian on her experience on Celebrity Apprentice:
"It wasn't really for me, and then my mom made me do it, of course. So I did it, and I hated every minute of it…It just is something I would never do. I'm put in these situations I would never be in in real life. I went to home school I don't know how to do a f*cking PowerPoint and this and that. Like, I don't care… So like, just stressing myself out and dealing with him and about to be fired, I'm like 'F*ck you, I don't want to do this.'"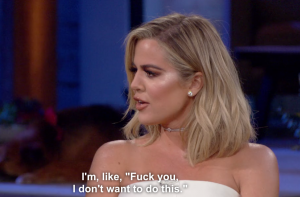 Lisa Lampanelli on Trump's kids being great:
"Someone raised those kids right, and whoever the mother is, did that."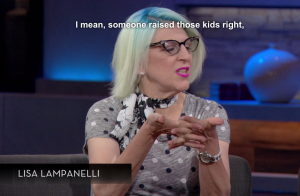 Lisa Lampanelli:
"Trump is effing crazy."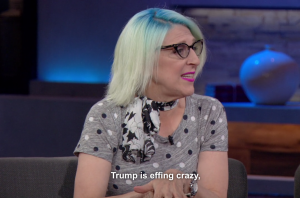 Clay Aiken on Trump's personality coming through on the show:
"Everybody talks about him being a narcissist, I think we saw that. Even though he was nice, he was still a narcissist when we were on the show."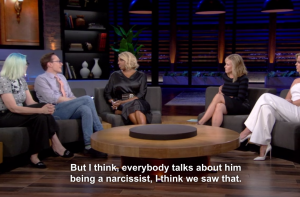 Clay Aiken on thinking Trump will win:
"Listen, I don't want him to win, and I adamantly will certainly vote for Hillary and encourage everyone to."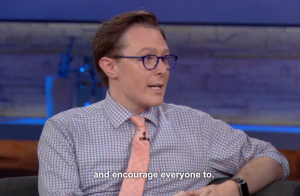 Clay Aiken on why he thinks Trump is running, and why he thinks he'll win:
"He clearly didn't run because he has any policy positions that make any damn sense… He ran because he realized 'I can tap into this anti-establishment fervor that's in the country, and I can just get people to love me because I'm not a politician…I think that Hillary Clinton doesn't inspire people enough to get folks off their asses on November 8 to go and vote… They will stay home, and it will end up being like Brexit in England."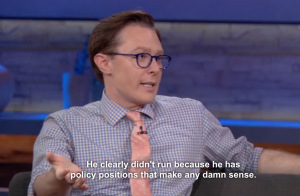 Chelsea Handler on why Trump having great kids doesn't qualify him to be president:
"Listen, my father could try to run for president, and I love him, but I would sure as f*ck not let that happen."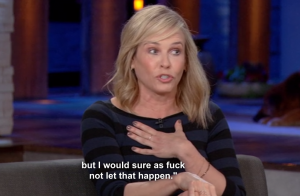 And scene. Watch the entire episode on Netflix.
Follow Dana Eisenberg on Twitter.
Have a tip we should know? tips@mediaite.com