Known Ted Cruz Adversary (and Former Princeton Roomie) Craig Mazin Retells Heidi Cruz Reunion Encounter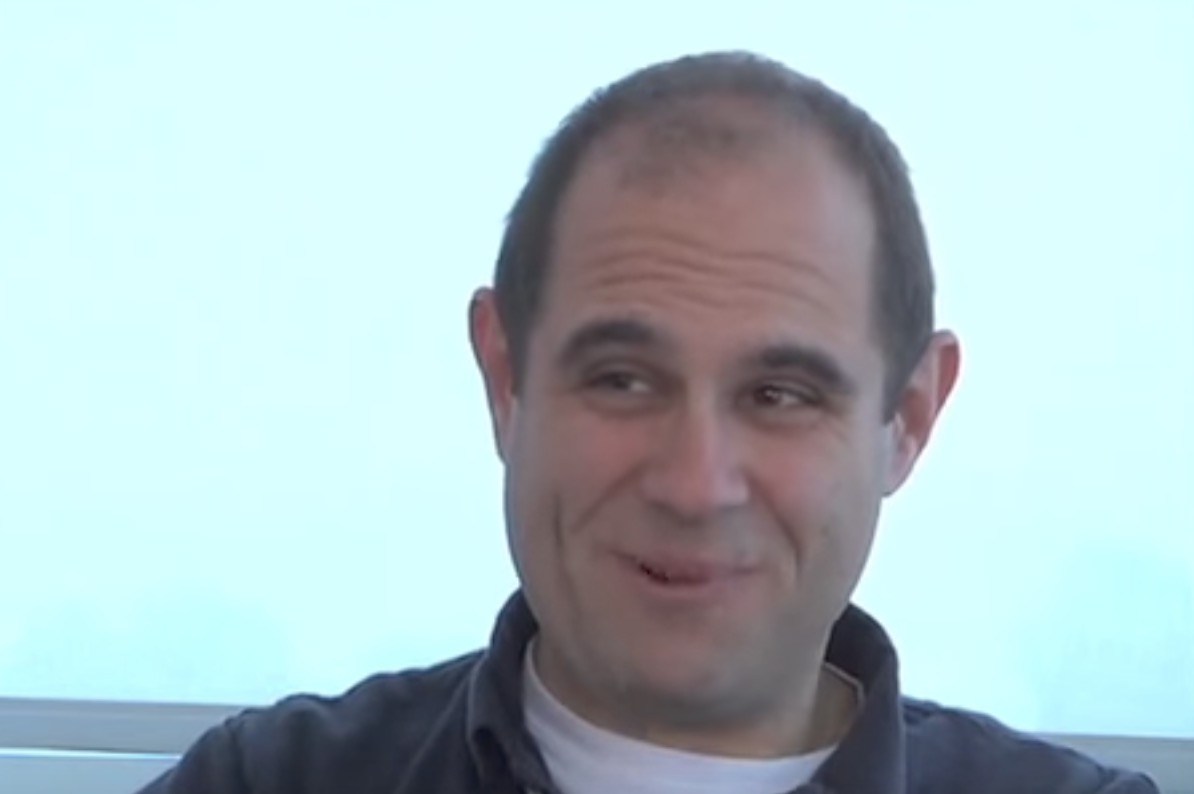 During the GOP presidential primaries, Craig Mazin made quite a name for himself on Twitter for his re-telling of college experiences with then presidential hopeful Ted Cruz.
It seems the well-established film writer and director spent part of his time at Princeton sharing a dorm room with Senator Cruz, with whom the two did not appear to quite get along. Over the past year or so, Mazin has been quite eager to share the many…unpleasantries he experienced in his year rooming with Ted, which the very capable writer shared in a signature entertaining and pithy manner.
So with a year or so of publicly dissing Cruz in his rear-view mirror, Mazin likely approached his 25-year reunion at Princeton this weekend with darting eyes trying to avoid a confrontation (or even just a conversation) with his former roomie. But he could not avoid Cruz's wife, Heidi, with whom he shared an interesting conversation that he later shared on Twitter.
Below is a series of embedded tweets retelling Mazin's account of chatting with Ms. Cruz. Do yourself a favor and give him a follow, but first read his story below:
1) So, here's how I ended up spending a very strange few minutes talking to Heidi Cruz.

— Craig Mazin (@clmazin) June 4, 2017
2) We're in the courtyard where the 25th reunion is going on, and I'm talking to @joshtpm. And across the yard… there's Ted and Heidi.

— Craig Mazin (@clmazin) June 4, 2017
3) And next to them, good old Dave Panton (whom I love). Now, I certainly wasn't planning on walking over. BUT…

— Craig Mazin (@clmazin) June 4, 2017
4) A few minutes later, I see my friends Alexis and Gene chatting with Dave Panton, and signaling for me to join. I know what they're doing.

— Craig Mazin (@clmazin) June 4, 2017
5) They're being evil. After all, Ted is five feet away. In my mind, I give their evil a respectful nod. Well played. I'm in. Let's do this.

— Craig Mazin (@clmazin) June 4, 2017
6) So I walk over and start chatting with Dave. He says, "There's someone I want you to meet." Oh for fuck's… but you know what? I'M GAME.

— Craig Mazin (@clmazin) June 4, 2017
7) He taps Heidi on the shoulder and says, "Heidi, this is Craig Mazin." Now, here's where it gets sort of… strange.

— Craig Mazin (@clmazin) June 4, 2017
8) There are a number of possible reactions that I would have categorized as "reasonable to expect." You know what I didn't expect?

— Craig Mazin (@clmazin) June 4, 2017
9) I didn't expect a thorough sort of detachment. Not angry, not interested, not even actively bored. I would have been fine with bored.

— Craig Mazin (@clmazin) June 4, 2017
10) It was more like meeting… I guess… a scientist? She looked at me pleasantly, and I told her that I was no fan of her husband's. BUT:

— Craig Mazin (@clmazin) June 4, 2017
11) I was careful to add that I had nothing against her whatsoever. She said she understood. She then asked, in a scientific way…

— Craig Mazin (@clmazin) June 4, 2017
12) "Was it difficult being Ted's roommate?" Ummm… well…. I'm kinda on record with that one. So… huh. Interesting scientific inquiry.

— Craig Mazin (@clmazin) June 4, 2017
13) So I said, "Yes. It was very difficult." And she asked, and this is verbatim… "Was he messy?"

WAS

HE

MESSY????

— Craig Mazin (@clmazin) June 4, 2017
14) At this point, I'm feeling like maybe the scientist is trying to screw with me, but it seemed more likely that she was being sincere.

— Craig Mazin (@clmazin) June 4, 2017
15) So I said, "Yes, he was messy…."

Those ellipses indicate me making a "…but that wasn't really the problem" face.

— Craig Mazin (@clmazin) June 4, 2017
16) She then asked, with the serene patience of a mother talking to a child who has reported trouble with a sibling… "Were *you* messy?"

— Craig Mazin (@clmazin) June 4, 2017
17) At this point, I glance around, like… is this real? In the far background, I see @joshtpm watching this. His expression is: pic.twitter.com/gYyrVNElaM

— Craig Mazin (@clmazin) June 4, 2017
18) Now, when she asked me "Were *you* messy?" I got the sense I wasn't talking WITH her, but rather engaging in some bizarre dance.

— Craig Mazin (@clmazin) June 4, 2017
19) So I mumbled something like, "Ummm, yeah probably…" and then I sort of turned toward Dave, and she sort of turned toward someone else.

— Craig Mazin (@clmazin) June 4, 2017
20) It was over. I said to Dave that I liked her, because honestly, Heidi wasn't unpleasant. He said "she was Ted's best decision."

— Craig Mazin (@clmazin) June 4, 2017
21) To which I responded, "Damned by faint praise…but still, she seems very nice." Then I spent some time talking to Dave's son.

— Craig Mazin (@clmazin) June 4, 2017
22) Dave Panton's son is 16. Very smart. I'll keep my chat with him confidential. All I'll say is… there is hope for the world.

— Craig Mazin (@clmazin) June 4, 2017
23) Ted and I never spoke. The 28-year streak is intact. Now, please excuse me while I eternally ponder "Was he messy?"
/end pic.twitter.com/OhjFGhdz0X

— Craig Mazin (@clmazin) June 4, 2017
I gotta say, if it was a troll… then yes. Total credit. She nailed it. Credit indeed where credit is due. https://t.co/odiPQqPfHQ

— Craig Mazin (@clmazin) June 4, 2017
Have a tip we should know? tips@mediaite.com