Majority Of Americans Say Obama's Gay Marriage Endorsement Won't Affect Vote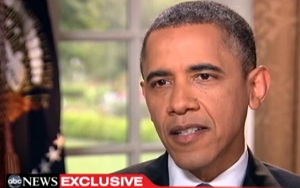 Following President Barack Obama's voicing his support of same-sex marriage, the punditry immediately commenced. How political is the announcement? How will this affect his re-election prospects? Well, according to a new Gallup poll, the answer to latter is, not much. Majority of Americans polled said Obama's announcement won't sway their vote.
Specifically, 60 percent said it doesn't influence their vote. Of those who said the matter will have sway, 26 percent said they were more likely to vote for Obama — versus the 13 percent who said they'd be less likely to vote for him. Approximately half of the "less likely" group are Republicans (who, Gallup notes, are likely not to vote for Obama regardless).
Among independents, 63 percent said the "evolution" makes no difference — compared to 65 percent of Democrats and 46 percent of Republicans.
Specifically, 23% of independents and 10% of Democrats say it makes them less likely to vote for Obama, while a smaller 11% of independents and 2% of Republicans say it makes them more likely to vote for Obama. Those figures suggest Obama's gay marriage position is likely to cost him more independent and Democratic votes than he would gain in independent and Republican votes, clearly indicating that his new position is more of a net minus than a net plus for him. However, those figures also underscore that it is a relatively limited group of voters — about one in three independents and fewer than one in 10 Republicans or Democrats — whose votes may change as a result of Obama's new stance on gay marriage.
(H/T TPM)
Have a tip we should know? tips@mediaite.com