Matt Drudge Swipes at Washington Post Over Russian Propaganda Report: 'Not Even a Thank You'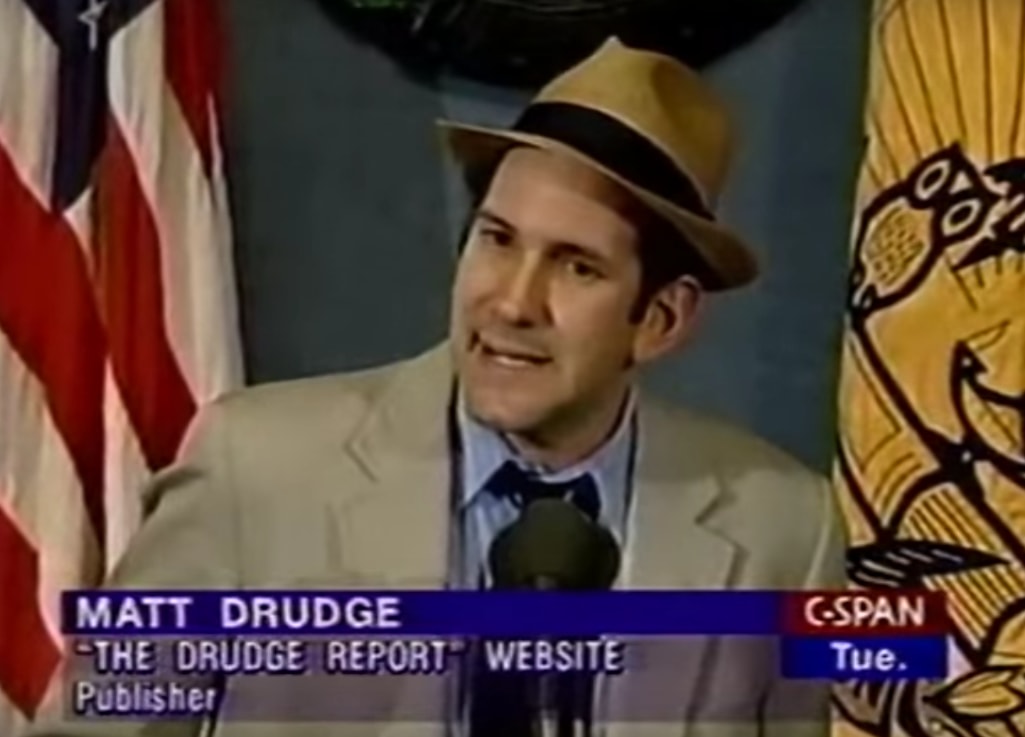 Matt Drudge, overlord of the Drudge Report, took aim at The Washington Post in a tweet Monday morning over an analysis that his insanely popular website frequently linked to Russian propaganda in 2016.
The Post analysis, by Philip Bump, detailed the Drudge Report's traffic numbers throughout the 2016 presidential race, which topped a staggering 1.83 billion (yes, 1.83 BILLION) in December, before noting that the website frequently included links Infowars.
Infowars, Alex Jones's conspiracy theory cesspool and male enhancement marketplace, has been linked to on Drudge since 2010, per the report.
Throughout the 2016 campaign, Bump writes, "Drudge was also not shy about linking directly to individual stories at Infowars, as well as RT and Sputnik News, both content-sharing arms of the Russian government."
Well, it now appears Matt Drudge himself has taken note of the report, and responded with a swipe at the Post, noting he has frequently linked to the paper:
I've linked to @washingtonpost over 10,000X in 25 years of doing DRUDGEREPORT. I currently give them 37% of their referral traffic, according to https://t.co/ryZX1supbD. It's a brutal business. Not even a thank you. Instead: YOU'RE A RUSSIAN OPERATIVE! https://t.co/pFjPYxkzqa

— MATT DRUDGE (@DRUDGE) November 13, 2017
The Post report is currently linked to at the top of the Drudge Report, with the caption, "WASH POST: DRUDGE LINKS TO RUSSIANS! [AND TO WASH POST]…"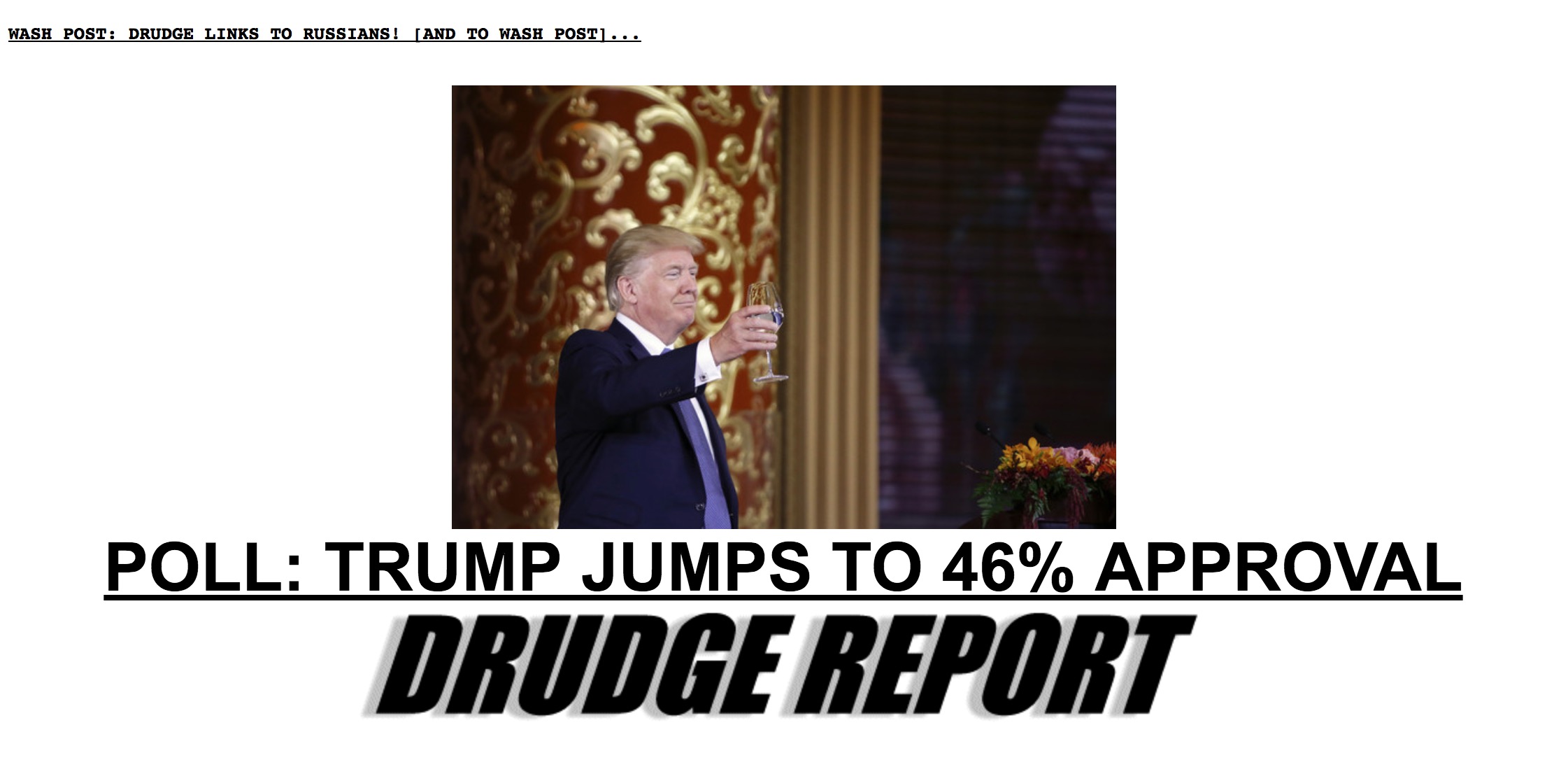 [image via screengrab]
—
Follow Aidan McLaughlin (@aidnmclaughlin) on Twitter
Have a tip we should know? [email protected]
Aidan McLaughlin - Editor in Chief