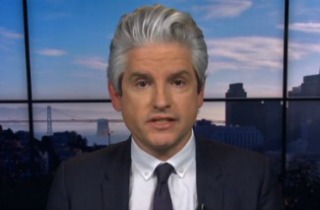 Media Matters founder David Brock unexpectedly resigned from the board of pro-Hillary Clinton super PAC Priorities USA Action, citing an internal plot to bring down his own groups.
In his resignation letter, which was obtained by Politico, Brock accuses the PAC of an "orchestrated political hit job" against Media Matters and American Bridge PAC, one of Brock's pro-Clinton groups.
"Current and former Priorities officials were behind this specious and malicious attack on the integrity of these critical organizations," Brock wrote in the letter. He also accused Priorities USA Action of attempting to damage the fundraising efforts of American Bridge and Media Matters, "while presumably enhancing Priorities' own. Frankly, this is the kind of dirty trick I've witnessed in the right-wing and would not tolerate then. Our Democratic Presidential nominee deserves better than people who would risk the next election — and our country's future — for their own personal agendas."
Political experts are saying the letter reveals serious internal issues within Hillary Clinton's prospective presidential campaign. As Politico notes, Priorities USA Action may not be able to meet the aspirations of some pro-Clinton operatives who want to raise as much as $500 million in order to "eviscerate" potential challengers during the Democratic primary and the general election.
Brock concluded in his resignation letter that there is a "serious breach of trust between organizations that are supposed to work together toward common ends has created an untenable situation that leaves me no choice but to resign my position."
In November, Brock met with Clinton loyalist James Carville and Salon's Joan Walsh to discuss the "next steps" as the Ready for Hillary PAC and other pro-Clinton groups wait for the former Secretary of State's decision on whether she will enter the 2016 presidential race. Clinton had said that announcement would come at the start of 2015.
[Image via screengrab]
— —
>>Follow Andrew Desiderio (@forza_desiderio) on Twitter
Have a tip we should know? tips@mediaite.com