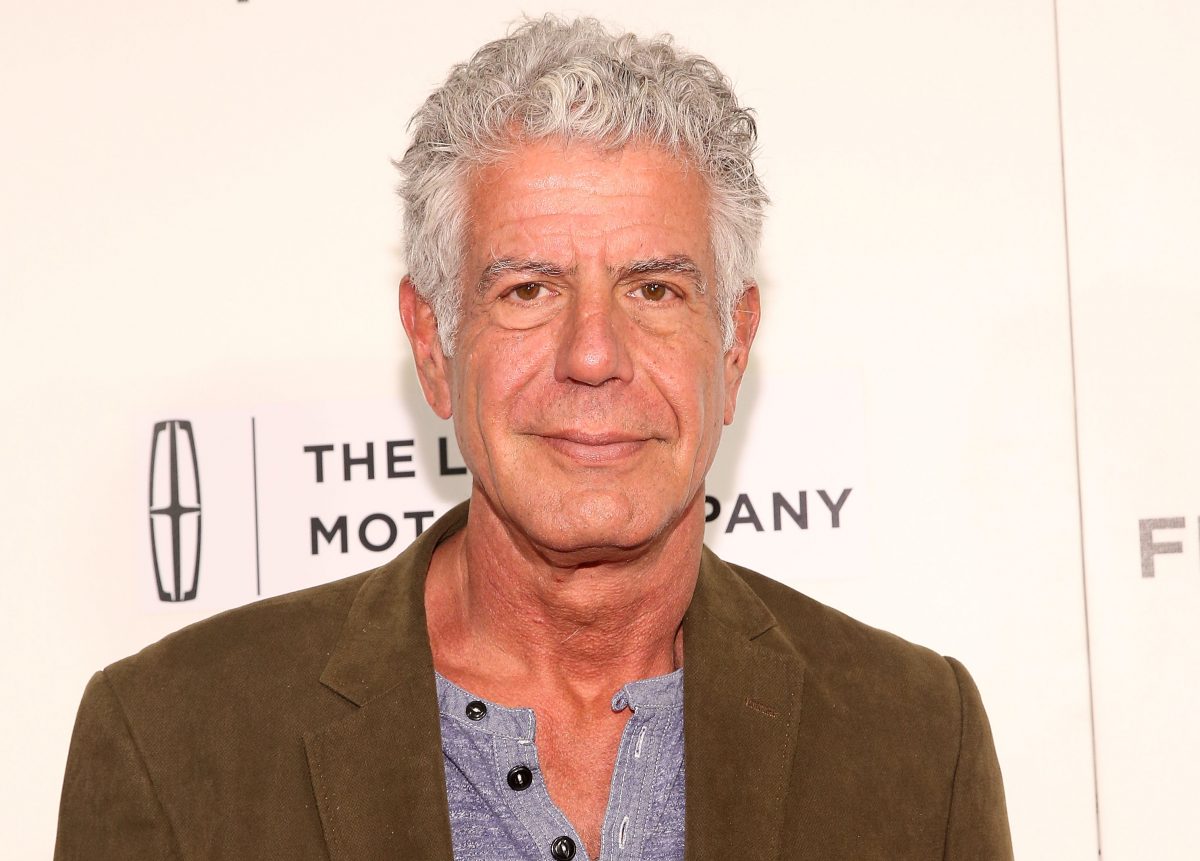 The media world is mourning the death of celebrity chef and CNN host Anthony Bourdain at 61 by apparent suicide.
Among those that expressed shock was Jake Tapper, a CNN colleague.
"This is so awful," Tapper wrote.
This is so awful.

Anthony Bourdain, 61, has died. He took his own life.

He was in France working on an upcoming episode of his award-winning CNN series. His close friend Eric Ripert, the French chef, found Bourdain unresponsive in his hotel room Friday morning.

— Jake Tapper (@jaketapper) June 8, 2018
Many others in media expressed similar sentiments.
My heart is so heavy after hearing about the death of Anthony Bourdain. He was amazing and his insight and humanity will be missed.

— Yamiche Alcindor (@Yamiche) June 8, 2018
My heart breaks for Tony Bourdain. May he rest in peace now. He was a friend, a collaborator, and family. A huge personality, a giant talent, a unique voice, and deeply, deeply human. My heart goes out to his daughter and family, and his longtime partners and friends at ZPZ.

— Christiane Amanpour (@camanpour) June 8, 2018
Here is the thing…just one of the things that makes this so hard and confusing. I think everyone wanted to be Anthony Bourdain.
I did. We all did.

— John Berman (@JohnBerman) June 8, 2018
One of my dreams was to sip wine and eat outrageously good food with Anthony Bourdain. His book, Kitchen Confidential, was a game changer for me. I don't even know what to say https://t.co/69HUZyApq7

— Jemele Hill (@jemelehill) June 8, 2018
Just terribly sad. Parts Unknown was some of the best TV I've ever seen, and Anthony Bourdain's charisma and presence was the reason why. We lose some people too soon.

— Bruce Arthur (@bruce_arthur) June 8, 2018
Stunned to hear this morning that Anthony Bourdain died by suicide in France today.

— John Roberts (@johnrobertsFox) June 8, 2018
Anthony #Bourdain was an inspiration to me. Adventurous spirit.. wise soul.. I'm just stabbed with sadness.. because he's gone.. but also because he must have been in awful pain.
The suicide hotline can't be posted enough. It's 24/7, anonymous. Someone DOES CARE. 800)273-8255

— Chris Fowler (@cbfowler) June 8, 2018
The thing I loved about Anthony Bourdain's shows is that the food was just part of the bigger project of learning about the world. So sad to see him leave it.

— James Poniewozik (@poniewozik) June 8, 2018
This is how I fell for Anthony Bourdain. What a loss. https://t.co/2dvkzyfhTh

— Anne Helen Petersen (@annehelen) June 8, 2018
Crushing and sad about Anthony Bourdain.

Regardless of how people spar over certain issues, this is tragic news.@Bourdain

— ABFoundation (@ABFalecbaldwin) June 8, 2018
Saddened to hear about Anthony Bourdain. A rare honest voice on television. https://t.co/zOsa4qsPKS

— Matt Taibbi (@mtaibbi) June 8, 2018
Anthony Bourdain… you beautiful man. We honour you in our deep sadness. Rest peacefully. pic.twitter.com/flaXF77WY6

— Martin Bashir (@MartinBashir) June 8, 2018
[photo via Getty Images]
——
Follow Joe DePaolo (@joe_depaolo) on Twitter
Have a tip we should know? tips@mediaite.com
Joe DePaolo - Senior Editor