Michael Cohen on Whether Brutal National Enquirer Headline Was a Message: 'What Do You Think?'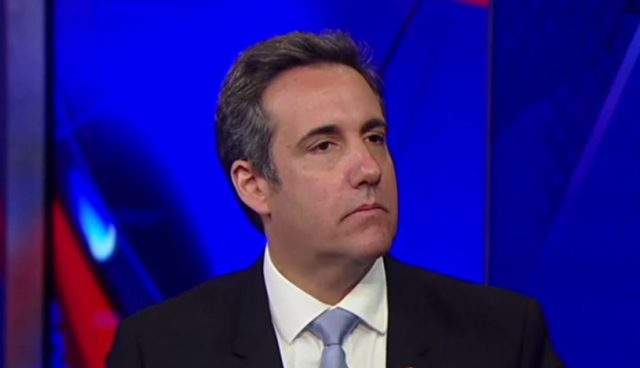 The latest National Enquirer cover takes aim at President Donald Trump's attorney, Michael Cohen, with a front page blaring "Trump's Fixer's Secrets & Lies!"
But that might've been done under Trump's own blessing.
A source close to the president told CNN that David Pecker, who publishes the Enquirer, wouldn't have run the story without Trump's permission.
When CNN asked Cohen if the headline was meant to send a message, he offered a simple but telling response: "What do you think?"
Pecker has been a longtime friend of the president's, and reportedly killed stories in the Enquirer that reflected poorly on Trump.
Cohen has been a target of a criminal investigation into his business dealings, having been raided in April by the FBI. It appears Trump may be trying to distance himself from his attorney, claiming to know nothing about the $130,000 payout Cohen allegedly made to porn actress Stormy Daniels, who says the cash was given in exchange for her silence on an affair with the president.
The National Enquirer cover controversy comes just after a Wall Street Journal report exposed the president's alleged ongoing mistreatment of Cohen, one source claiming it it has gone back years. Trump is said to have arrived to Cohen's son's 2012 bar mitzvah late, poking fun at the attorney during a speech at the event.
[Image via screengrab]
Follow Amy Russo on Twitter: @amymrusso
Have a tip we should know? [email protected]