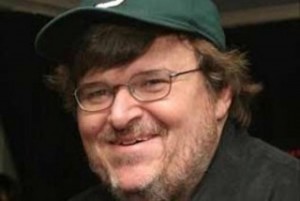 Liberal filmmaker Michael Moore says that he's prepared to pay the fines for any faithless electors  if they go rogue against Donald Trump.
The Electoral College is expected to confirm Trump as America's next president today, though its members are receiving death threats and other forms of pressure over whether they should vote for the mogul. Moore is advising Republican electors to vote their conscious and say no to Trump, and in exchange, he will cover them for any penalties they may face.
"I obviously can't and won't give you money to vote tomorrow, but if you do vote your conscience and you are punished for it, I will personally step up pay your fine, which is my legal right to do." said Moore. "I'm simply asking you to vote your conscience and PLEASE do not put our nation in danger by choosing Donald J. Trump."
As Moore noted, 38 electors would have to flip from Trump in order to deny him the presidency, though the probability of that is extremely low. Moore made his plea while bringing up troubling developments like Russia's alleged election interference and Trump's refusal to attend daily intelligence briefings.
"I am writing you not as a card-carrying Democrat (I'm not) who voted for Hillary (I did), but simply because I am an American who, like you, deeply loves this country and its people…Why not let history record your moment of true courage and patriotism? Only 38 of you have to stand up and say, "I love my country and I cannot in good conscience vote for a man who, whether he means to or not, may put our nation in jeopardy. I love my country more than I love this job as an elector."
Read Moore's complete Facebook essay below.
[Image via screengrab]
— —
>> Follow Ken Meyer (@KenMeyer91) on Twitter
Have a tip we should know? tips@mediaite.com