Michelle Wolf Dishes on 'Gross' WHCD: CNN Head Jeff Zucker Was 'Hugging Kellyanne Conway'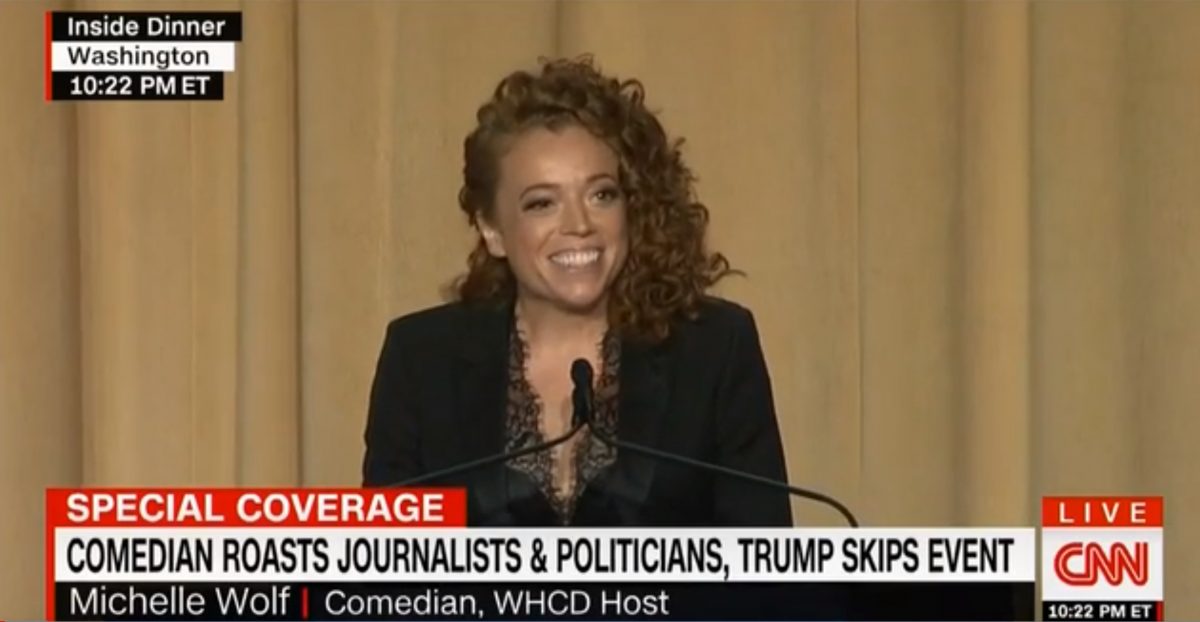 Michelle Wolf's White House Correspondents Dinner speech will go down in Nerd Prom infamy as the one that went a little too far for D.C. pearl-clutchers and an administration with disdain for entertainers not named Ted Nugent.
But Wolf apparently couldn't care less. In fact, she just found the whole thing "icky," according to a new interview in Vulture.
The comedian's controversial routine (she said Sarah Sanders burns facts and uses the ashes as makeup) seriously boosted her profile — from her social media following to the rollout of her new Netflix show, The Break With Michelle Wolf.
And she has refused to apologize, despite facing a backlash from not only the Trump administration, but also from high profile journos and cable news talent that attended the dinner.
Vulture asked Wolf if it was awkward calling Sanders a liar when the White House press secretary was sat feet away on the podium, and the comedian exclaimed with a laugh: "No!"
She then revealed what a professionally incestuous mess the whole affair is, calling out a particular White House official and the head CNN, Trump's sworn cable news enemy, by name:
"It was gross! Like, I saw Jeff Zucker hugging Kellyanne Conway, and it was just like, Oh! You're all in this together! People are really getting hurt, and you guys are just celebrating your money. It's all a game, nothing more than 'How will we best profit off of this?' It was icky."
Searing. "I literally just left D.C. as fast as I could," she added.
Wolf also remarked on criticism she received that her comparison of Sanders to Aunt Lydia, a character from show The Handmaid's Tale, was a tasteless joke about the White House staffer's looks.
"Before we started writing, we made a conscious decision to not make fun of any woman's looks," she told Vulture, "because then that's all anyone will hear. So we didn't do it, and then it was like, Oh, it's all about the looks, but it wasn't! It was about abilities! But I guess as soon as you're making a joke about women, it's heard as a joke about her looks."
Read the profile here.
Have a tip we should know? tips@mediaite.com
Aidan McLaughlin - Editor in Chief