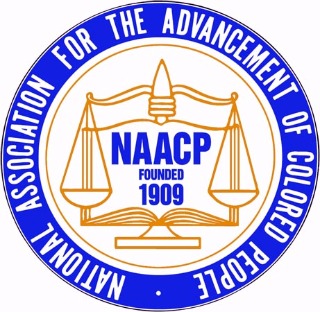 The NAACP has issued a press release criticizing CNN for the lack of diversity among its prime-time anchors. This week, the news network announced its new lineup — featuring the likes of Anderson Cooper, Erin Burnett, John King and Piers Morgan — now that Eliot Spitzer's In The Arena has been canceled.
As NAACP president and CEO Benjamin Jealous sees it, however, that lineup leaves much to be desired. Said Jealous in his statement:
The NAACP is deeply concerned with the lack of African-American journalists in prime-time news, both on cable and national network news shows.

In the spirit of award-winning African-American journalists, from W.E.B. Du Bois to Ed Bradley, the NAACP feels it is critical to bring this disparity, and the broader trend reflected in the overall lack of people of color as prime-time news anchors, to the attention of the top officials at all of the major broadcast and cable news stations.
Jealous was sure to add that the group has "come to expect this from the likes of Fox News, but not other networks."
As The Root points out, there are currently no black hosts or anchors "on any national news show, cable or broadcast network, between the hours of 5 p.m. and 11 p.m." The site, which offers news and analysis from a black perspective, also notes a particular challenge that comes among with the NAACP's concern:
In the age of Herman Cain, we should all know that a token black host wouldn't necessarily mean anything good or bad for the black community in terms of the substance of opinions expressed. On that issue, we'd be much more concerned with ensuring a variety of black commentators.

That said, there is something psychologically powerful about having an African American in the authoritative role of host or anchor. Black and white Americans alike are still starved for such images (yes, even with a black president). So while we'd probably save our "deep" concern for things like the overall dismal unemployment rate among African Americans, we do agree that the networks have a lot to answer for as to why their lineups fail to draw from the full range of talented people who are available.
It's also worth mentioning that the state of primetime news features a lack of diversity in general, including those of Latin American and various Asian descents. This criticism is, of course, nothing new. Around this same time last year, in fact, The National Association of Black Journalists sent a letter to all cable networks, taking particular note of CNN's hire of… Eliot Spitzer. The full circle, we've come to it:
NABJ questions CNN's decision to hire former New York governor/attorney general Eliot Spitzer to co-host a new show in Campbell Brown's old time slot. The company missed another opportunity to place a person of color in prime time. It just seems that cable news can never find diverse candidates who are good enough to meet their standards. We want to know your standards.

Are you telling us that CNN could find no one better than an ex-politician who quit being New York governor after consorting with prostitutes to grace America's living rooms each night?
Concern over promoting tokenism is a valid one and the aim should always be to hire and promote the best of the best, regardless of race, ethnicity, gender, etc. It's also vital to feature anchors who can truly connect with a network's audience, something that a scandal-plagued former politician without much TV experience, regardless of skin color, may find challenging. When it comes to opinion news, however — the bread-and-butter of so many cable news networks — adding a range of views, opinions and experiences can only help expand and add depth to the national discourse. Then again, is there any guarantee that a pundit or anchor will offer a perspective that's different from that of a white, non-Hispanic colleague simply because he or she is of a different racial and/or ethnic background? And is that even a factor in the NAACP's concern over lack of diversity?
h/t The Root
Have a tip we should know? tips@mediaite.com