NBC Execs Doubt Causal Link Between Violent TV And Massacres, Claim 'We're Not A Shoot-'Em-Up Network'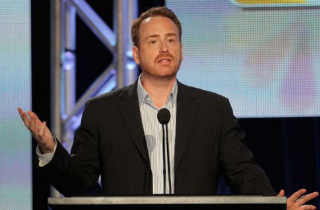 After last month's gun massacre, many have been scrambling to find a link between violent cultural content and the real-life tragedies like that in Newtown, Conn., which left 20 children and 7 adults dead. After some soul-searching, NBC executives claimed they are not a "shoot-'em-up" network, and doubted any causal link between their programming and violent assaults.
The Associated Press reports that NBC Entertainment President Jennifer Salke claims her channel isn't a "shoot-'em-up" network.
The question of whether their programming has any hand in creating a supposedly violent culture "weighs on all of us,'' said NBC Entertainment Chairman Robert Greenblatt. ''Most of the people at this network have children and really care about the shows that we're putting out there. It's always something that's been on our mind but this brought it to the forefront.''
Salke seemed to point the finger at networks who air a great deal of crime procedural dramas. As the AP noted, however, "within an hour after both executives spoke, NBC showed reporters at a news conference highlights of its show Revolution that included a swordfight, a standoff between two men with guns, a bloodied man, a building blown up with a flying body and a gunfight."
The network is also developing a show called Hannibal based on the brutal fictional serial killer Hannibal Lecter first made famous by the 1991 film The Silence of the Lambs. But Salke said Fox's upcoming serial killer drama, The Following will have far more violence than Hannibal.
[pic via Getty]
— —
>> Follow Andrew Kirell (@AndrewKirell) on Twitter
Have a tip we should know? tips@mediaite.com